LAM – Mozambique Airlines has officially resumed its route connecting Inhambane, Mozambique and Johannesburg. Here's more details…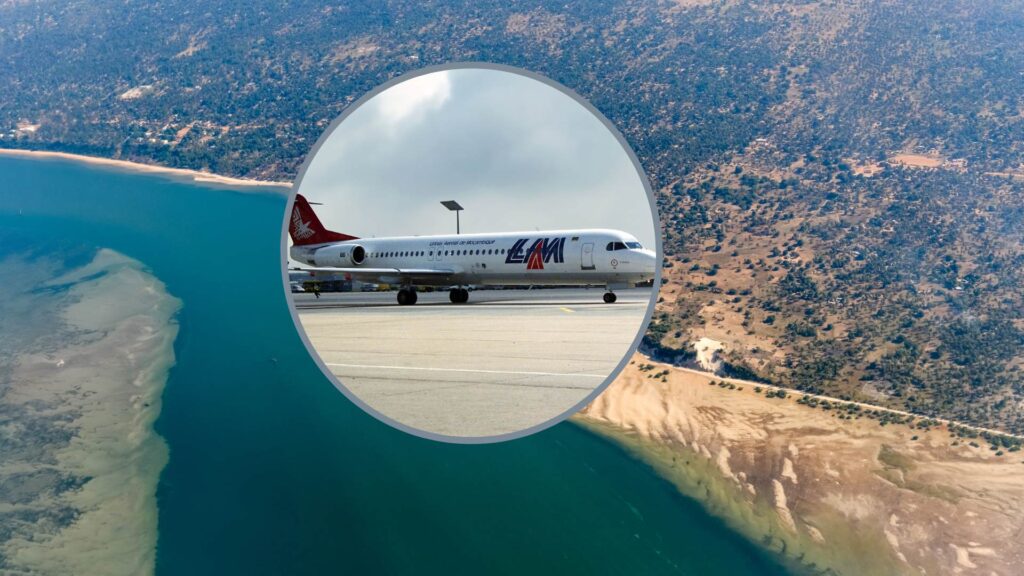 LAM flies JNB-INH once more
Mozambiquan carrier, LAM recently restarted its service between Johannesburg, South Africa and Inhambane, Mozambique, from Friday, 29 September 2023.
As reported by Travel News, LAM will use a 72-seat Bombardier Q400 twin-prop on the route, which will take off twice a week from Johannesburg to Inhambane on Wednesdays and Fridays. The return flight will then depart Inhambane on Sundays.
ALSO READ: These beaches are predicted to shrink the most by 2100
The airline also recently announced the resumption of services between two other cities in Mozambique and Johannesburg, South Africa.
The resumed flights now connect Johannesburg to Vilanculos and Beira, and began on 6 August 2023.
ALSO READ: FlyNamibia announces new Cape Town triangular route
According to the flight schedule, services to Vilanculos are scheduled for Wednesdays, Fridays and Sundays and depart Johannesburg at 11:10, arriving in the city at 13:05. Return flights then depart Vilanculos at 14:15, arriving in Johannesburg at 16:10.
Services to Beira are then scheduled for Mondays, Wednesdays and Fridays and depart Beira at 08:30, arriving in Johannesburg at 10:10. Return flights then depart Johannesburg at 17:35 and arrive in Beira at 19:15.
ALSO READ: South Africa sends more rhinos to Zinave National Park
Mozambique cities get more airlift
Another airline will soon be adding more links between Johannesburg with the Mozambiquan city of Vilanculous. Airlink recently announced that it would be increasing its flight services connecting Johannesburg and Vilanculos from January 2024.
ALSO READ: Kruger to Victoria Falls: Airlink to launch new Mbombela route
ALSO READ: Airlink to increase services on local SA routes
Airlink, who already operates a daily service on the route, came to the decision to add another flight every Monday, Wednesday, Friday and Sunday after receiving increased demand for direct services to this particular region.