Local private airline, CemAir, has just announced a new regional route from Johannesburg to Victoria Falls. Here are the details…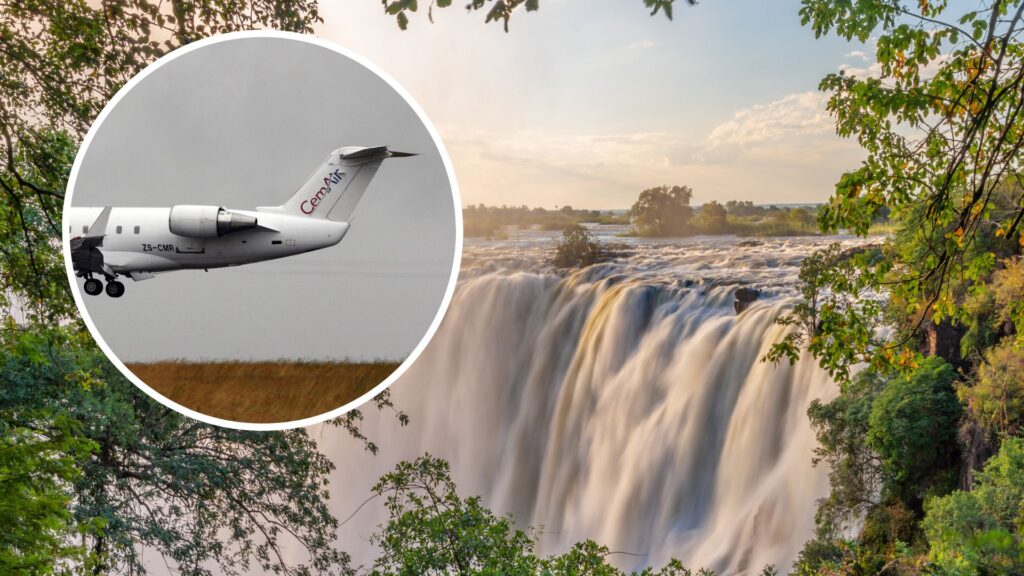 CemAir flies regional
Zimbabwe's Victoria Falls is set to see a lot more South African travellers as airlift to the popular African destination is about to increase quite significantly.
Independent South African airline, CemAir has just announced the launch of its latest regional route, flying between Johannesburg and Victoria Falls.
ALSO READ: New route: CemAir launches Cape Town to East London service
According to Travel News, the new route will begin on 9 August 2023, and will operate on Mondays, Wednesdays, Fridays and Saturdays.
The schedule will be as follows:
Johannesburg to VFA will depart at 11:20 and arrive at 13:00 in Vic Falls. 
VFA to Johannesburg will then depart at 13:30 and arrive at 15:10 in Johannesburg. 
ALSO READ: New flights to connect Cape Town and Kimberley from CemAir
More and more airlift
In addition to CemAir, two other airlines in South Africa does or will offer flights to Victoria Falls too.
Back in November last year, SAA revealed flight schedules for their Johannesburg to Victoria Falls route, which then began on 1 December 2022.
Flights with SAA operate six days a week every day, except for Saturday.
ALSO READ: New regional route: SAA flies to Victoria Falls
Just last month in May, Airlink also announced that it would be launching a new route that will connect Mbombela and Kruger National Park to Victoria Falls, Zimbabwe.
The new route will begin on 28 November 2023, and will complement Airlink's established service between Mbombela's Kruger Mpumalanga International Airport (KMIA) and Livingstone on the Zambian side of the iconic waterfall.
ALSO READ: Kruger to Victoria Falls: Airlink to launch new Mbombela route