South African Airways (SAA) has just announced flight schedules for their new Johannesburg to Victoria Falls route. Here's more info…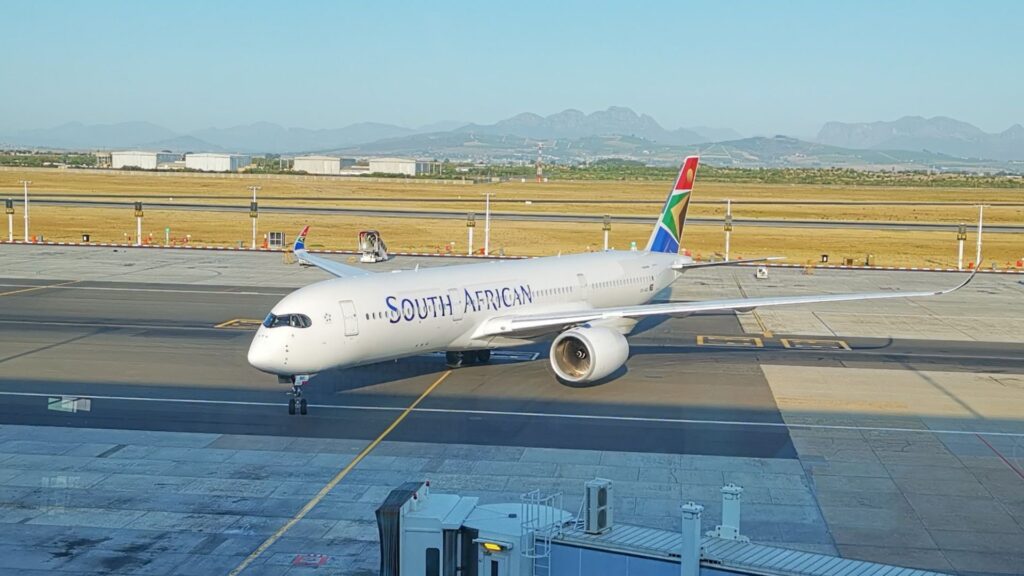 SAA branches out
SAA recently revealed flight schedules for their brand new Johannesburg to Victoria Falls route, set to launch next month. The airline recently announced that they would be restarting flights to three African countries by Christmas this year, which includes to one airport each in Namibia and Zimbabwe, and to two cities in Malawi.
ALSO READ: First in Africa: Victoria Falls caters to visually impaired
Details for the route to Victoria Falls, Zimbabwe, are now available, with flights set to operate six days a week every day, except for Saturday, and will begin on 1 December, reports Tourism Update.
ALSO READ: SAA hopes to restart long-haul flights from Cape Town soon
Flight schedule
The flight schedule will be as follows:
SA 0040 will depart Johannesburg at 10:50 and arrive in Victoria Falls at 12:55.
SA 0041 will then depart Victoria Falls at 13:10 and arrive in Johannesburg at 14:50.
ALSO READ: First for SAA: Black African female pilots take to the skies
More to come
SAA also announced that frequencies between Johannesburg and Harare have also been increased, with three extra services added every week, also with effect from 1 December. 
The airline added that in the next few weeks they would be extending their already growing network, with more routes. These will include three more regional routes from Johannesburg to Lilongwe, Blantyre and Windhoek. The airline also said that they would soon offer more frequent flights to Accra, Lusaka and Kinshasa. They also promised more frequency to and from Cape Town and Durban.
ALSO READ: JHB to Victoria Falls: Airlink to launch new daily route