South American carrier, LATAM Airlines, has announced that its Brazil to South Africa route is finally ready to relaunch.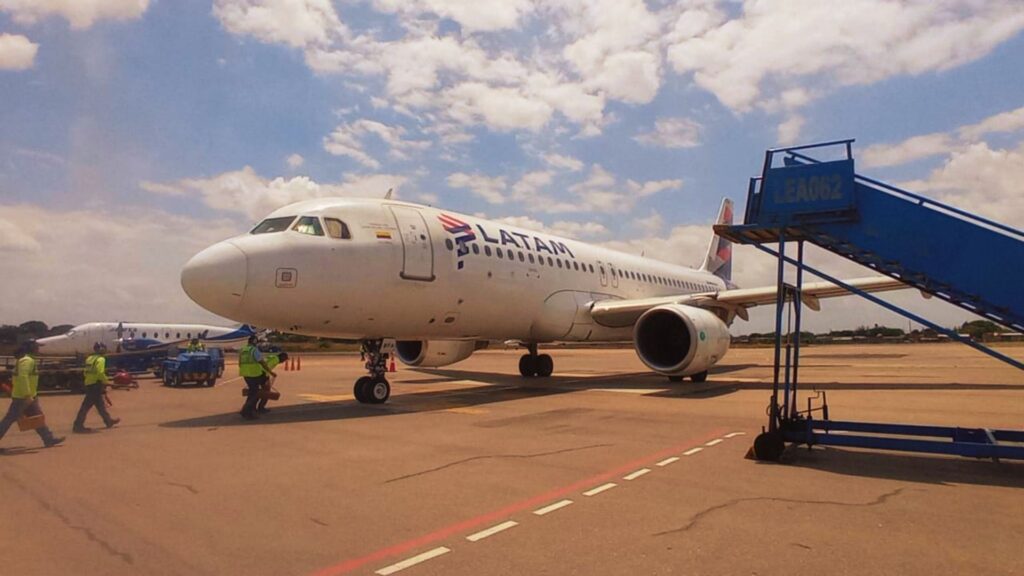 LATAM's São Paulo to Johannesburg ready to go
After a recent unfortunate postponement, LATAM Airlines has said that it is now ready to relaunch flights on the São Paulo, Brazil and Johannesburg, South Africa route.
The airline confirmed that it would be resuming this commercial route on 4 September 2023, after it had been on hold for three years due to COVID-19, reports Travel News.
The route will be carried out three times a week, using a Boeing 787-900 aircraft, in a three-class configuration.
ALSO READ: New route: Zambia Airways to launch flights to South Africa
As previously reported, Aline Mafra, LATAM Brazil's Sales and Marketing Director, said that Johannesburg was another milestone in their international resumption movement.
"This flight will serve a corporate demand that has always been relevant between the countries, in addition to the tourism potential of the destination. A direct operation between the countries will undoubtedly be a differentiated product in the airline market," Mafra said
While Tshifhiwa Tshivhengwa, CEO of the Tourism Business Council of South Africa, told Travel News that Brazil and Argentina were key source markets for South Africa and this route resumption would indeed go a long way towards boosting tourism recovery in the country.
ALSO READ: This SA airline is the second MOST punctual airline globally
Flight schedule
Flights will go out on the following schedule, three times a week:
Flight LA8059 will depart Johannesburg at 12:50 on Tuesdays, Fridays and Sundays, with arrival in Sao Paulo at 18:55.
Flight LA8058 will then depart Sao Paulo at 17:25 on Mondays, Thursdays and Sundays, arriving in Johannesburg at 08:10 the following day.