The V&A Waterfront is now officially home to the Mother City's largest ring sculpture – a stunning replica of the iconic Cape Town Ring.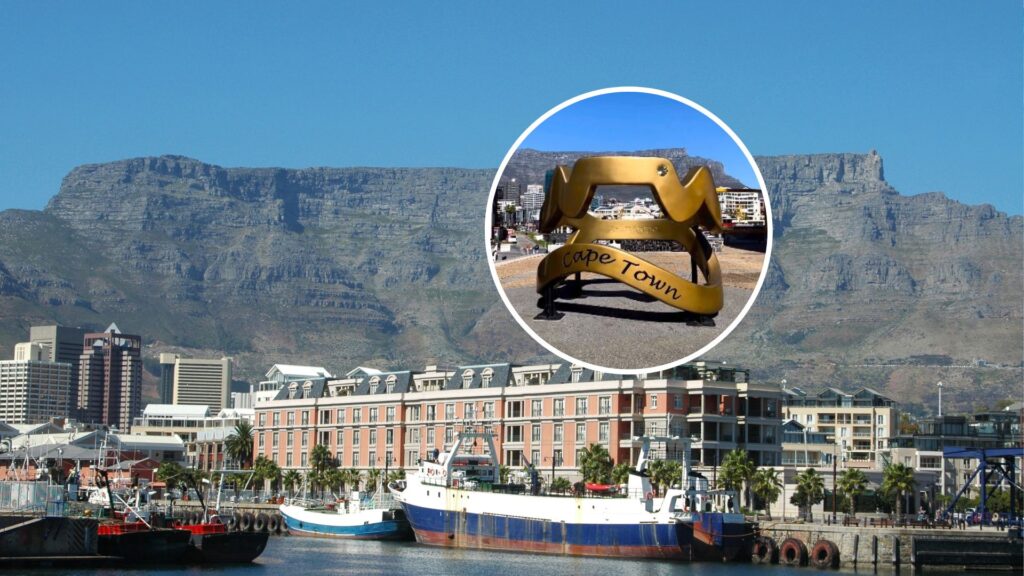 Cape Town Ring gets its own monument
The clocktower at V&A Waterfront now contains one of the world's largest ring monuments.
The recently unveiled 'ring sculpture' is a large-scale creation, designed by Yair Shimansky, founder of the Shimansky Diamond and jewellery brand and is an exact replica of the famous Cape Town Ring.
ALSO READ: South Africa voted Best Country in the world to visit
Standing at an impressive three meters tall and spanning a massive three meters wide, the aim of the sculpture is to help people feel the unique charm of Cape Town and inspire them to explore its amazing attractions, reports IOL.
Alderman James Vos, Mayoral committee member for tourism and economic development, said that the sculpture contributed to Cape Town's unique status as the best city in the world.
"Tourism is immensely competitive when you consider how travellers are spoilt for choice. The ring sculpture is a wonderful addition to the city's tourist attractions. In keeping with our recent award, not only are we the best city in the world, we are also one of the few cities in the world to have a ring dedicated to it." Vos said as per IOL.
ALSO READ: Cape Town's Boulders Beach is one of the '50 Best Beaches in the World'
A celebration of the Mother City
The actual ring was launched just last year, August 2022 and was introduced as one-of-a-kind tourism campaign.
According to Yair Shimansky, the creation of the ring was not about jewellery, but more about making a contribution toward reviving local tourism, a key to the economic recovery of South Africa.
ALSO READ: Three Western Cape vineyards named in 'World's Best Vineyards' list
Shimansky said that everybody already knows Cape Town is beautiful, with its nice food, nice wine, friendly people, but it doesn't come out as a personal passion story. He added that the ring itself represents the Table Mountain skyline, but what makes Cape Town unique, like nowhere else in the world, is its people, the culture and the diversity and that no other city has its own people so passionate about their city.