Air Algérie landed in South Africa last week with their inaugural flight between Algiers and Johannesburg. Watch…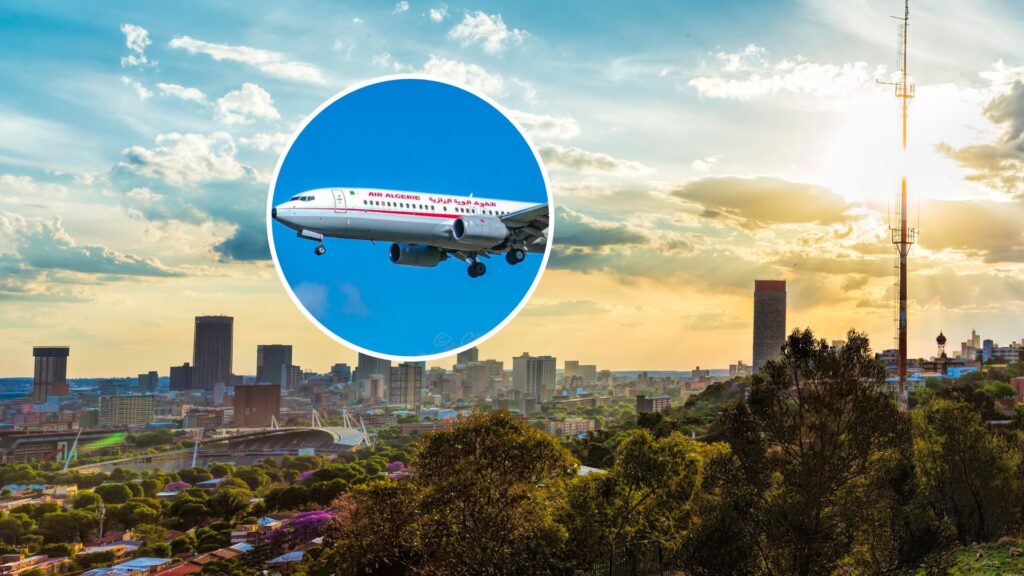 Johannesburg welcomes Air Algérie
The much-anticipated Air Algérie Algiers to Johannesburg, South Africa route is finally here, after the inaugural flight touched down in South Africa on Monday, 21 August 2023.
The first flight carried a high-level delegation from Algeria, including ministry and embassy officials, the airline's executive leadership team as well as foreign press, reports Travel News.
ALSO READ: SAA set to restart intercontinental flights within two months
The airline was recently approved by the Algerian government to operate two weekly non-stop flights to Johannesburg, officially starting 21 September.
These new flights will become the airline's longest route within Africa, with the aim of stimulating tourism between the two nations, and will most likely be the only carrier operating flights on the route.
ALSO READ: New route: Zambia Airways to launch flights to South Africa
Watch as the commencement fight landed OR Tambo International Airport:
New opportunities for Algeria and South Africa
Yacine Benslimane, CEO of Air Algérie, said the new service would do great things to help create new opportunities for trade and travel from both Algeria and South Africa.
"The flights will allow passengers and economic operators an additional means of travelling and transporting their cargo to North Africa, Europe, North America, and the Middle East." Benslimane said as per Travel News.
ALSO READ: First flights: Eswatini Air touches down in Cape Town [WATCH]
Air Algérie will operate an Airbus A330 on the route, departing Algiers Houari Boumediene Airport at 20:00 on Sundays and 11:05 on Thursdays. Return flights will then depart Johannesburg's OR Tambo International Airport at 07:55 on Mondays and 23:00 on Thursdays.
Air Algérie also plans to add 20 destinations to its network by the year 2025, flying to Addis Ababa, Abuja, Douala, Libreville, Amsterdam, Caracas, Havana, Hong Kong, Kuala Lumpur, New York and more.