Swaziland's new regional airline, Eswatini Air, has officially launched its new Kingdom to Cape Town route.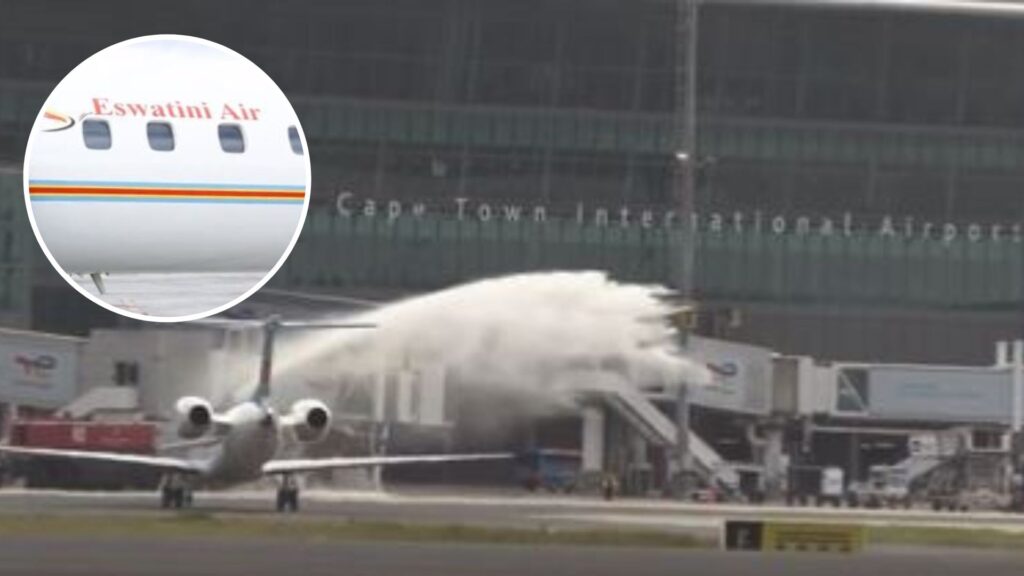 Cape Town welcomes Eswatini Air
After successful first flights to both Johannesburg and Durban earlier this year, Eswatini Air has now touched down in Cape Town too.
On Friday, 2 June 2023, the inaugural flight landed at Cape Town International Airport and was pleasantly welcomed with a tradtional water cannon salute.
Take a look:
ALSO READ: New route: Eswatini Air touches down in Durban
The Cape Town route will operate three flights per week on Wednesdays, Fridays and Sundays from King Mswati III International Airport to Cape Town International Airport, reports Travel News.
Mark Maclean, Acsa Regional GM at Cape Town International Airport, said that that new route will provide travellers from both destinations with greater accessibility, opening opportunities for trade, investment, and collaboration.
"As the only airline connecting Eswatini and Cape Town directly, we believe that this new route will serve to strengthen tourism, business, and cultural exchanges between the Western Cape and Eswatini." Maclean said, as per Travel News.
ALSO READ: Touch down: First Eswatini Air flight lands in Johannesburg
Other SA routes
This new route marks the completion of the airline's four phase launch plan, initiating flights from the Kingdom of Eswatini to Harare, Johannesburg, Durban and Cape Town.
Johannesburg flights began on 26 March, and operate four-times per week on Mondays, Tuesdays, Thursdays and Saturdays (both ways).
Durban flights began on 5 May and occur once daily, both departing and returning.