The South African Weather Services (SAWS) has forecast MORE thunderstorms for KZN for Tuesday, 18 October 2022.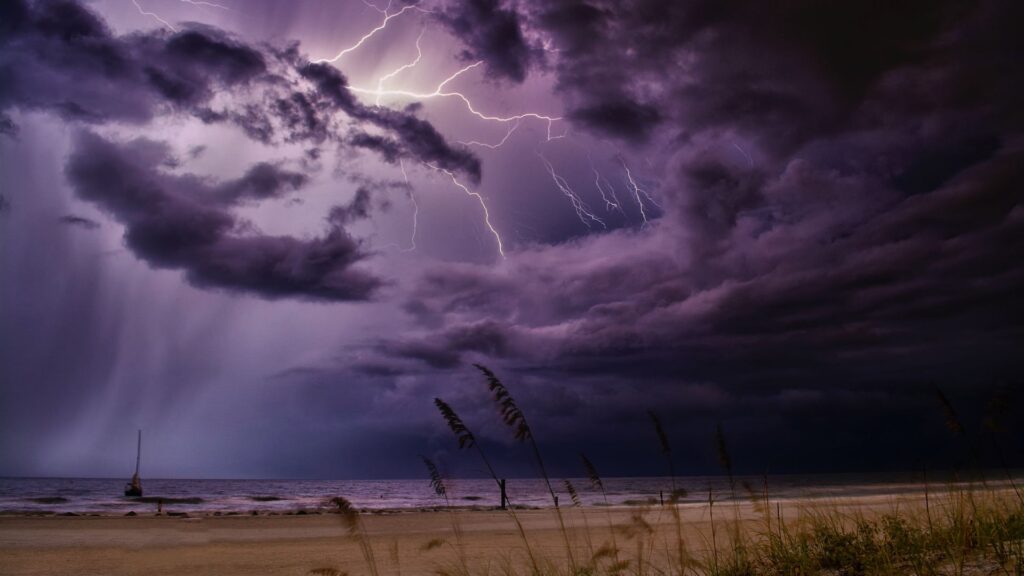 The South African Weather Service (SAWS) issued another Yellow Level 2 warning for thunderstorms in KwaZulu-Natal (KZN) on Monday, 17 October.
MORE ON THIS:
THUNDERSTORMS CONTINUE IN KZN
The weather warning is valid from 15:00 to 21:00 on Tuesday, 18 October. An upper-air trough is expected over the western parts of South Africa on Tuesday – this weather system will enhance the development of thunderstorms in KZN.
The weather service said the western parts of the province will be hardest hit. The affected municipalities include Uthukela. Amajuba, Umziyathi and parts of Zululand, Umgungundlovu and Harry Gwala.
"These thunderstorms are expected to be accompanied by strong damaging winds, excessive lightning and heavy downpours," said the weather service.
The potential impact of the these storms include:
Possible damage to infrastructure and settlements.
Minor vehicle accidents and difficult driving conditions.
Increased travelling times.
Possible Injuries due to flying debris.
Possible flooding due to heavy downpours.
ALSO READ:
By: Storm Simpson