Jacaranda season has come to Gauteng once again! If you're looking for spots to see the prettiest purple-hued blooms, here are five you should check out…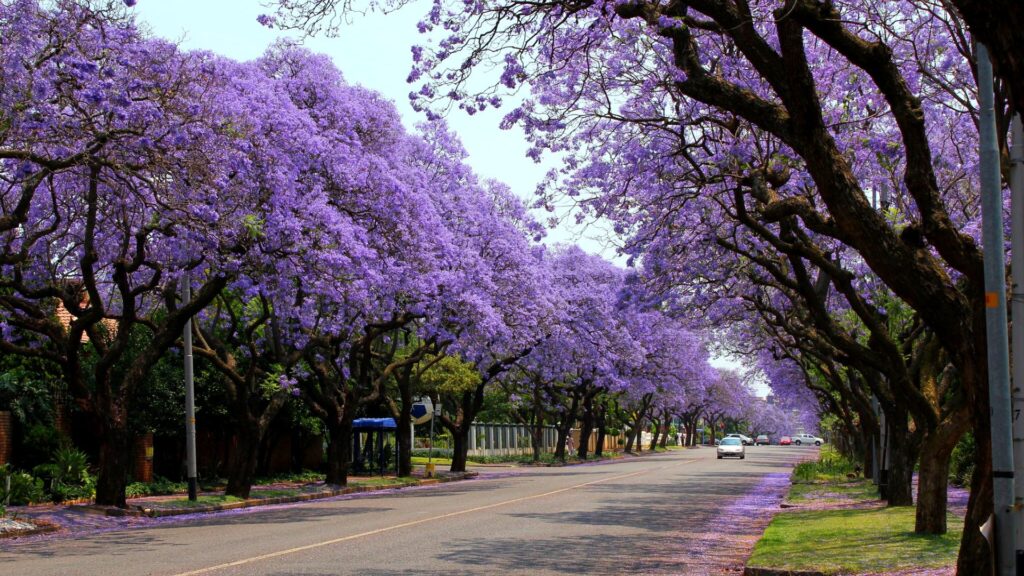 Every spring from early October to early November, Pretoria and Johannesburg get a splash of purple paint from Mother Nature in the form of stunning Jacaranda blossoms.
According to In Your Pocket, jacarandas originated in South America and is believed to have first arrived in Gauteng in 1888. It quickly became so popular, that the trees were planted along almost every new street built in the rapidly growing cities of Johannesburg and Pretoria.
Now, visitors come from near and far to catch a glimpse and capture a few photos of the beautiful blooms each year. And you should too! Here are five spots to check out…
Herbert Baker Street in Pretoria
Herbert Baker Street in Pretoria has become one of the most famous spots for its jacaranda blooms each year. The street has also been listed on CNN Travel's "most beautiful streets of the world" list. Here you will find the street covered in a stunning mix of both purple and white jacarandas.
ALSO READ: This SA street ranks amongst the Top 10 most beautiful in the world
Tyrwhitt Avenue in Rosebank
A leisurely stroll down Tyrwhitt Avenue in Rosebank is definitely recommended this time of year! The street is covered in an astounding purple canopy of jacarandas that will make you feel like you're on set of a fantasy movie.
Melrose, Johannesburg
The suburb of Melrose has some of the most beautiful, quiet Jacaranda-lined streets that are great for that perfect Instagram shot. Be sure to check out Jameson, Reform and Victoria Avenues.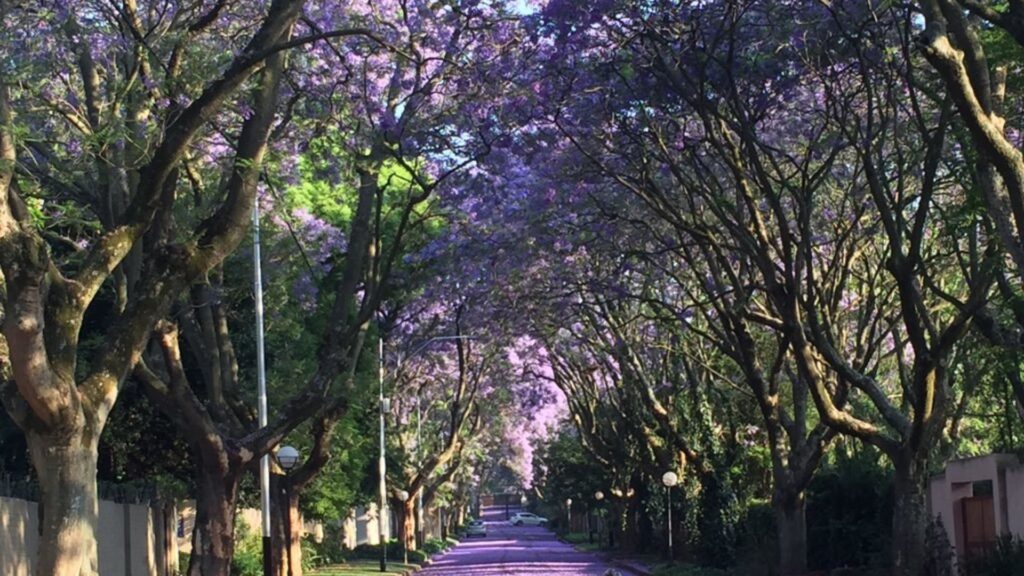 Observatory Ridge in Houghton
Located 1 808 metres above sea level, Observatory Ridge has incredible views that look out over Houghton, Orange Grove and beyond, offering the perfect birds-eye view of the jacarandas in bloom around Johannesburg.
Kensington, Johannesburg
Kensington is another famous spot in Johannesburg that offers some of the most beautiful views of the jacarandas in bloom. A slow drive up Highland Road will transport you into a purple paradise you won't soon forget.