A mechanical issue at the Hartbeespoort Cableway caused around 300 people to be stranded on atop a mountain this past weekend.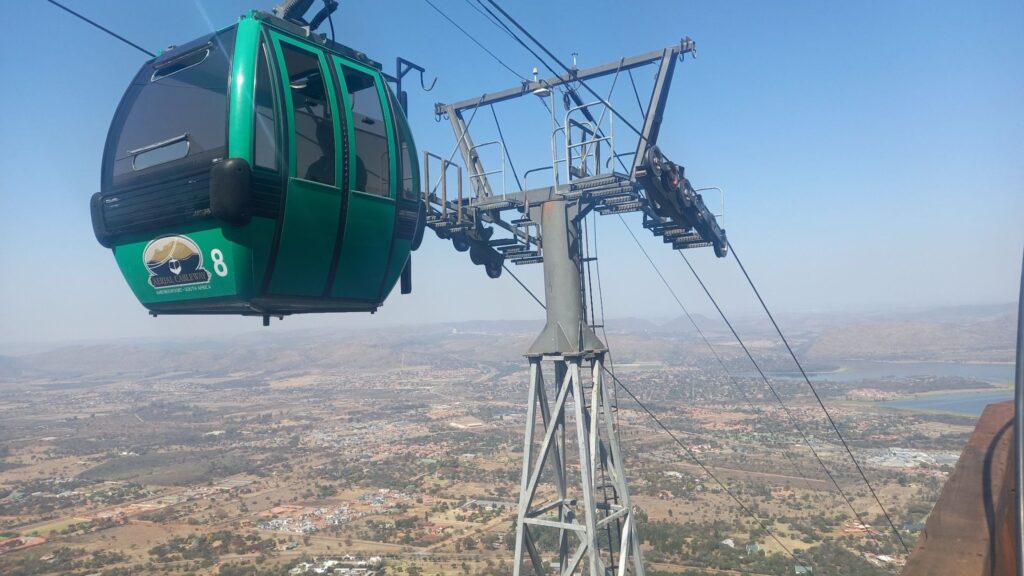 Hartbeespoort Cableway breaks down
According to The Citizen, between 200 and 300 people were left stranded for almost two hours on top of a mountain near Hartbeespoort Dam on Saturday, 17 December 2022.
The unlucky visitors were stranded because one of the Harties cable cars that had transported them to the top of the mountain had experienced mechanical failure.
ALSO READ: Harties: four reasons why it's a one-stop-adventure-shop
ALSO READ: Palace of the Lost City opens brand new luxury spa [photos]
As per one of the vistors who happened to be stuck on the mountain, they were left to wait up there for two long hours before they could safely get back into a cable car and descend back down the mountain again.
"We could see that something was wrong and it seemed as if the cable car had been experiencing some mechanical problems. At the time, no one told us what was going on or gave us an estimated timeframe around when we could expect the cable car line to be operational again," the visitor said.
ALSO READ: Hartbeespoort hotels and B&B's you HAVE to stay at
A member of Cable management for the Hartbeespoort Cableway, Jack Lester, responded to a tweet regarding the cable car breakdown and said that a non-critical piece of equipment had had a fault and was repaired immediately on site by their technical team. He added that it was all done in the interest of safety and in line with procedures. Passengers safely made their way back down the mountain by 20:00 that night.
ALSO READ: [Watch] Hartbeespoort Dam sluice gates GUSH open after heavy rainfall