The Palace of the Lost City hotel at Sun City has officially opened a brand new luxury spa for guests. Take a look…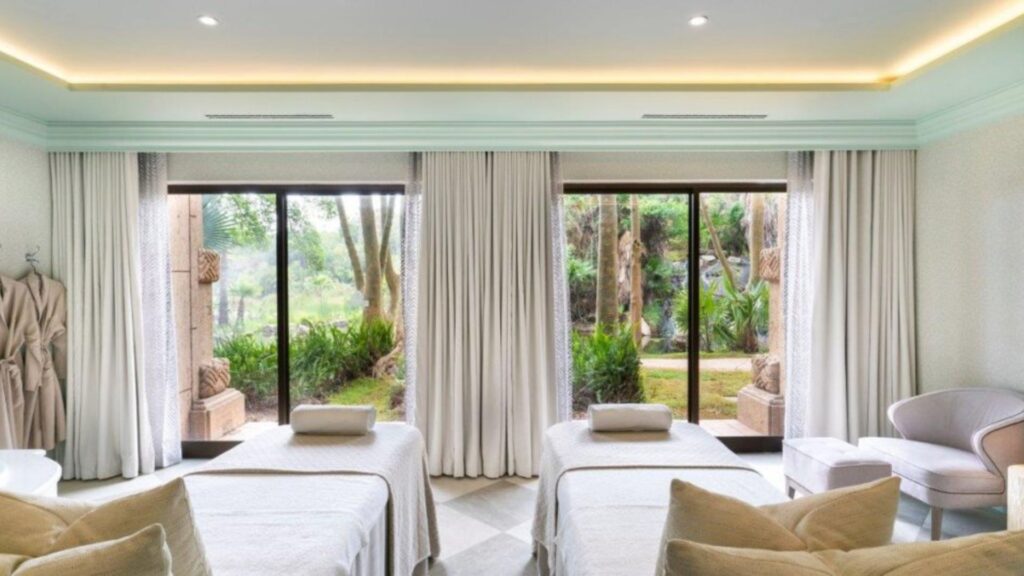 The Royal Spa opens its doors
The Royal Spa at Sun City's five-star The Palace of the Lost City hotel, has finally opened to guests. According to Travel News, the spa takes up 12  bedrooms inside The Palace, beautifully designed by interior architects David Muirhead & Associates.
David Muirhead, of David Muirhead & Associates, said that The Palace's numerous trees, lush green garden and pond were the inspiration for the spa.
"The spa celebrates a clean simple aesthetic that is both peaceful and contemporary, with walls clad in designs that celebrate the sense of peace in the space and echo the essence of Africa," Muirhead said.
A treat for the senses 
The Royal Spa offers 12 highly-trained therapists and six individual treatment rooms as well as three gigantic suites with hydrobaths and showers. 
Treatments for guests range from massages, body wraps, skincare therapy and an Advanced Skin Clinic that offers world-leading skincare technologies including Thalgo iBeauty instrumental cosmetics, the Fire & Ice Resurfacing Facial, Hydro Infusion Therapy, Hydro Cool Treatments and LED light therapy, as well as basic 'beauty treatments' for waxing and tinting.  
The luxury spa is also the very first in South Africa to offer the acclaimed Swiss Bellefontaine anti-ageing skincare product range, due to arrive soon.
Guests will be treated to delectable spa cuisine, which includes healthy salads, light meals and desserts to suit all tastes, including vegetarians and vegans.
ALSO READ: