Hartbeespoort Dam reached over 100% capacity this past weekend after A LOT of heavy rainfall. Take a look as the sluice gates were opened…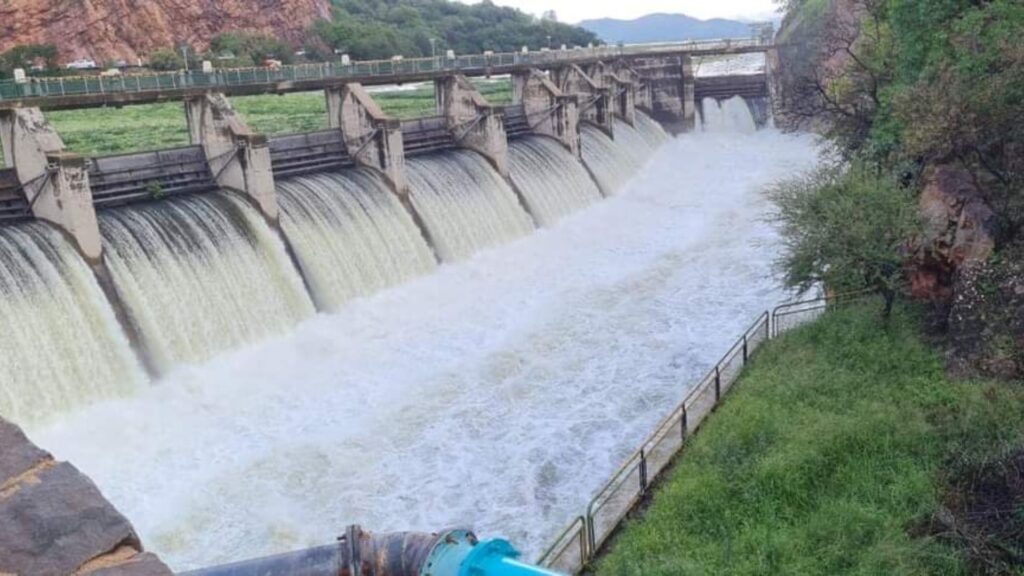 Hartbeespoort Dam fills up fast
After recent heavy downpours in the Gauteng area, several dams reached over 100% capacity and sluice gates had to be opened. According to SAPeople, one such dam was the Hartbeespoort Dam, who's inflow reached 98 m³ ℓ/sec n Saturday morning, 12 November, and five of it's sluice gates had to be opened.
ALSO READ: PICS: Snowfall confirmed in parts of SA today
Several flood warnings were also issued by Gauteng weather on Sunday morning, with ReenvalSA saying that numerous reports were received from group members measuring 100mm+ rain overnight along the Witwatersrand, Midrand and southern parts of Pretoria.
Angeline Maree captured the following video footage after five sluice gates were opened at Hartbeespoort Dam:
Vaal Dam also opened
The Vaal Dam also filled up rather fast after the recent rainfall and on Sunday morning, 13 November, eight sluice were opened. Flood warnings were issued to residents who live near the banks of the Vaal, as the water level could rise significantly and flooding should be expected. Farmers were also advised to ensure that their livestock is taken to high-lying areas in time, says SAPeople.
Flooding Saftey tips from SAWS:
If possible, the public is advised to stay indoors away from metal objects and open windows.
Do not seek shelter under trees or tall objects. Do not go fishing or play golf as both the golf clubs and fishing rods are good conductors of electricity.
Be aware that any combination of hail, strong winds and/or heavy downpours can accompany the storms.
Do not try to cross flooded areas whether walking or driving.