Lucky individuals at the Gautrain station were treated to an epic flash mob last week, 27 August. Check out the video here…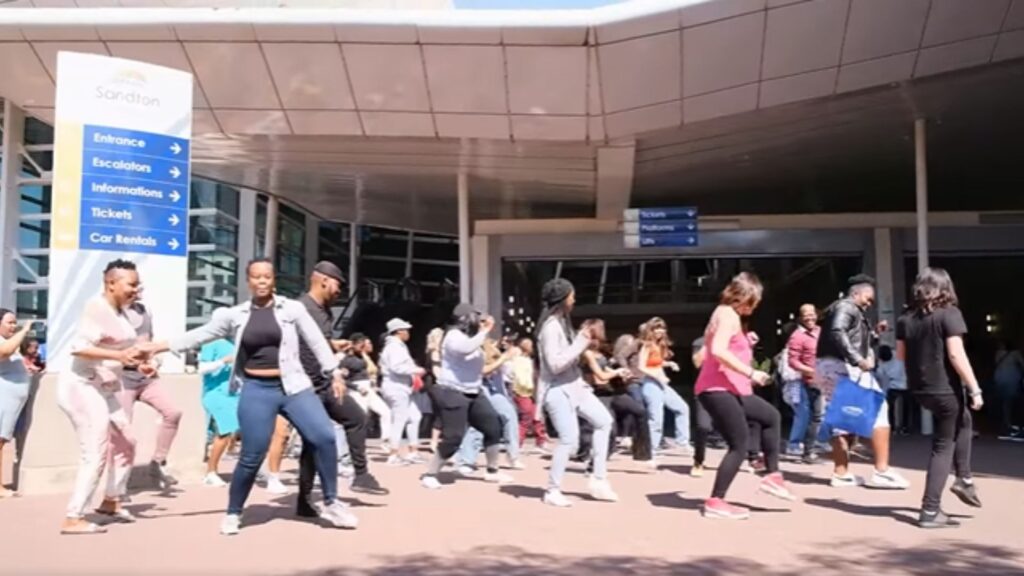 Gautrain flash mob: Magnificent moves
If you just so happened to be at the Gautrain station last week Saturday, 27 August 2022, then boy were you in for a treat that day! According to Tourism Update, the Gautrain had offered travellers free transportation over the weekend of 27 and 28 August 2022, which presented the perfect opportunity for a little bit of fun to be had.
The fun in particular, came in the form of a fabulous flash mob dance extravaganza, which started off with just a sole dancer and quickly grew into a dancing crowd.
ALSO READ: Gold Reef City thrills: Exciting things you have to do
What is a Flash Mob?
According to website, David Charles Fox, flash mobs are gatherings of a certain number of people that takes place in a public space that happens seemingly mysteriously and lasts for ten minutes or perhaps less, with the intention of surprising, delighting, and sometimes confusing onlookers.
Flash mobs were particularly popular back in the 2000's, with the very first one taking place in 2003 in New York.
In the instance of the Gautrain flash mob, one single dancer walked into the middle of a crowd and began showing off his dance moves to the song Uptown Funk by Mark Ronson and Bruno Mars. He was soon joined by one, two and more dancers, who synced up and put on a show. The dancers also shook their tail feathers to Michael Jackson's Beat It, before finishing off strong with the undeniable South African hit Jerusalema.
Click here to check out the incredible video.
ALSO READ: Freedom Day celebrated on NY Times Square billboard