A brand new, South African digital billboard in New York City's Times Square has got us all teary-eyed from pride…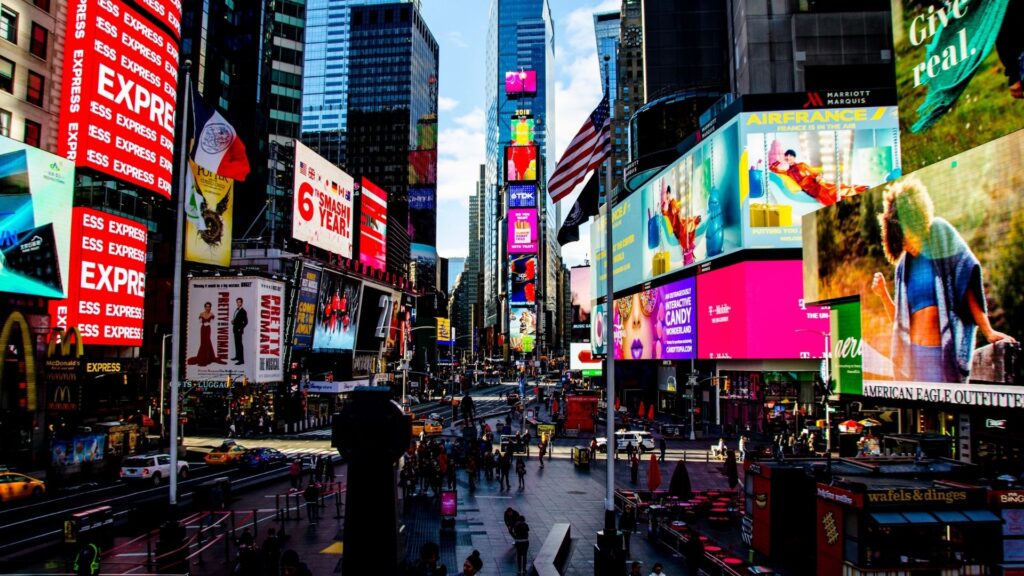 Freedom Day, celebrated on 27 April in South Africa each year, was recently honoured and celebrated – in the most epic way in New York City.
Freedom Day in Times Square
A collaborative campaign from the SA Consulate General New York and SA Tourism puts South African Freedom Day in the spotlight with a new digital billboard in New York's famous Times Square.
According to Tourism Update, since Freedom Day on 27 April, the digital billboard has been playing on the 36,6m-high screen on the NASDAQ building right in Times Square. Featured on the billboard are famous South African heroes, including Nelson Mandela, Miriam Makeba and Archbishop Desmond Tutu, who bravely fought for South Africa's liberation during Apartheid.
ALSO READ: US travel: CDC removes all countries from "do not travel" list
The digital display features these three stalwarts along with the words for what they represented in terms of Freedom. Nelson Mandela "fought for it", Miriam Makeba "sang for it", while Archbishop Desmond Tutu "prayed for it".
Check out the video from Tourism Update below:
The proudly South African display can be found at West 43rd Street and Broadway until at least the end of May.
ALSO READ: No PCR Test: Get your kids back to SA with this 'loophole'
ALSO READ: Bye-bye masks? US prepares for the end of crucial COVID-19 mandate
ALSO READ: Tom Cruise bringing life back into SA tourism industry