The eThekwini municipality recently reopened a number of Durban beaches for the spring school holidays. Take a look…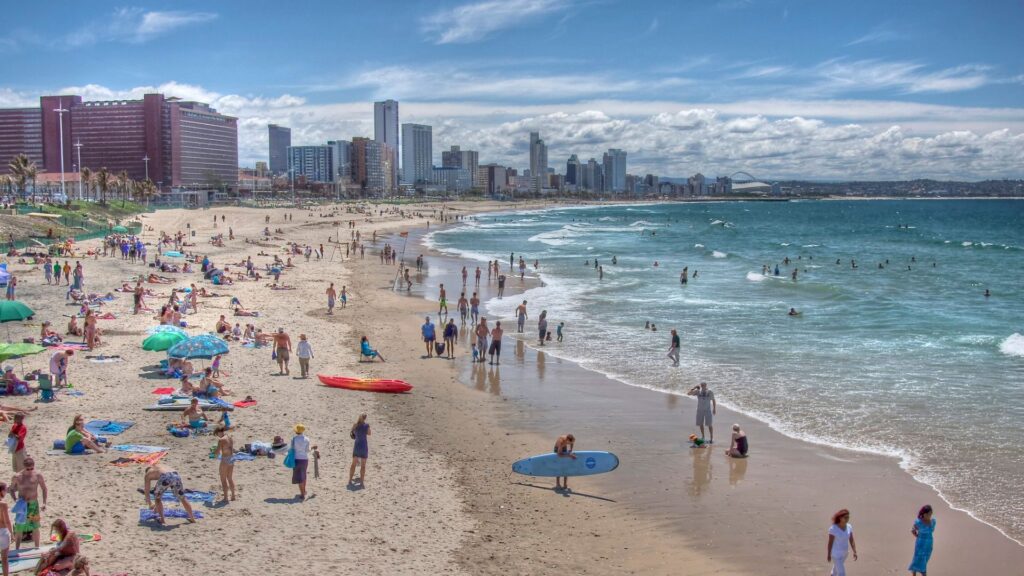 The eThekwini municipality reopened some beaches in Durban just in time for school spring break on Friday, 30 September after closing some beaches earlier this month due to "poor water quality".
ALSO READ: Back to Durban: Africa's Travel Indaba sets its 2023 date
DURBAN BEACHES REOPENED  
Sowetan reports that the city revealed on Friday that an improvement in water quality resulted in some beaches in Durban being reopened for the school spring break, while others remain closed.
"A team of experts recently tested water from the beaches and results confirmed that water is now at an acceptable standard. In the south, Umgababa, Umkomaas, Brighton, and Treasure beaches remain open. However, other beaches remain closed until further notice."
A list of beaches now open for swimming:
Bay of Plenty Beach
North Beach
Wedge Beach
Ushaka Beach
ALSO READ: Will LIFT offer a Cape Town to Durban route soon?
DURBAN'S PUBLIC HEALTH WOES
The publication adds that activists and water experts blamed Durban's ongoing environmental and public health woes on the municipality's ageing infrastructure.
According to experts, malfunctioning pump stations in and around the city also resulted in the closure of some beaches as the rivers and the sea have high E.coli levels.
The high levels of harmful bacteria were attributed to damage to the city's wastewater treatment plants and sanitation infrastructure caused by the April floods, resulting in sewage pollution.
ALSO READ: Dining delights: Restaurant Week SA is back this spring!
ALSO READ: Five restaurants to check out in Durban this weekend
By: Rae Seleme