Hong Kong's flag carrier, Cathay Pacific Airlines, has plans to increase its service between Hong Kong and South Africa to 11 flights a week.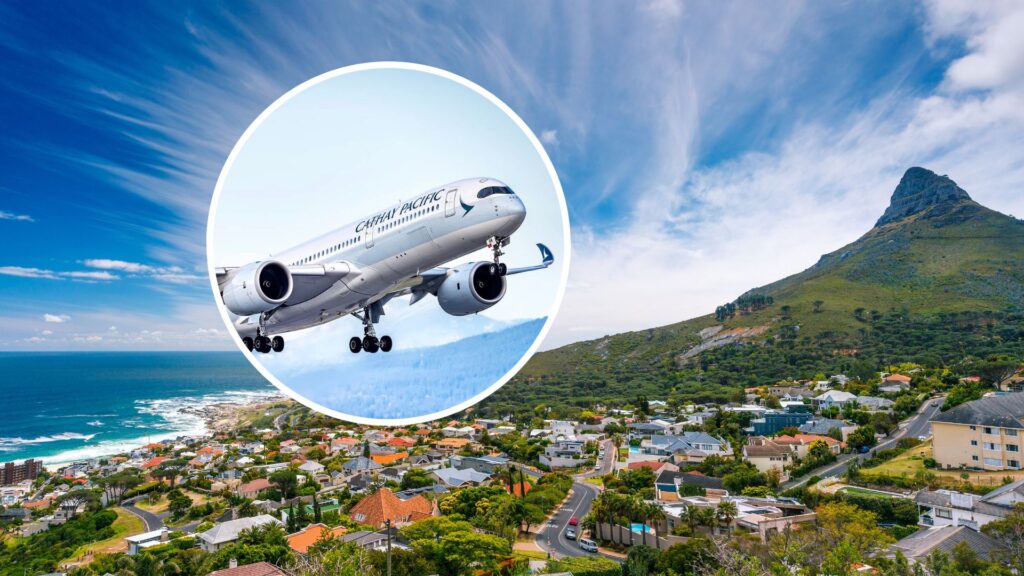 Cathay Pacific applies to up flight frequency
Cathay Pacific will be making its grand re-entrance to South African skies next month, starting 2 August and flying Hong Kong to Johannesburg three times a week.
Now, according to Simple Flying, the airline has since applied to increase the thrice-weekly flights to 11 a week, with a daily service to Johannesburg.
ALSO READ: Shenzhen to Johannesburg: More flights from Air China
In addition to the Johannesburg service, Cathay Pacific is also hoping to launch three weekly flights to Cape Town on Mondays, Wednesdays and Fridays, as well as one weekly flight to Durban on Saturdays.
The Hong Kong-Johannesburg service has always been a popular one for South Africans, not just for the convenience of having direct access to Hong Kong, but also for its connections across Cathay Pacific's Asian network, including Mainland China, Indonesia, Thailand and more.
ALSO READ: LATAM ready to relaunch flights to South Africa
Current schedule for August 2023
Starting 2 August 2023, the airline will run three non-stop weekly flights between South Africa and Hong Kong, with a flight schedule as follows:
On Tuesdays, Fridays and Sundays, CX748 will depart Johannesburg at 11:20, with arrival in Hong Kong at 6:00 the following morning.
CX749 departs Hong Kong at 00:40 on Tuesdays, Fridays and Sundays, arriving in Johannesburg at 07:35.
ALSO READ: CemAir now offers flights to Vic Falls
According to Travel News, flights will be on an Airbus A350-900, configured in a three cabin-class layout with 280 seats, comprising 38 in business class, 28 in premium economy and 214 in economy class.
The airline has said that each cabin class on the A350-900 provides a whole new experience for passengers, with extra-wide cabins with brand new seats, a state-of-the-art inflight entertainment system and inflight connectivity, as well as added comfort, convenience and entertainment features.