Cape Town Tourism has unveiled a new feature for their famous yellow frames around the city – audio guides for the visually impaired.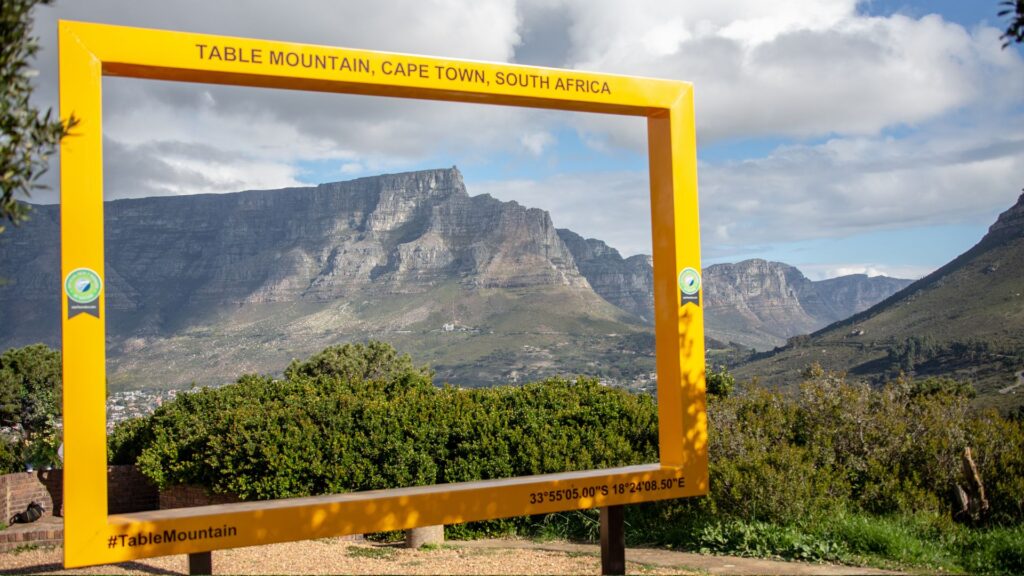 Yellow frames get a new feature
Cape Town's seven yellow frames, which are installed across the Mother City and offer tourists a different view of Table Mountain, will soon have a new feature installed in the form of an audio guide for those who are visually impaired.
The famous frames, which can be found in different parts of the city, including: Signal Hill, the V&A Waterfront, Eden on the Bay, Cape Town Station, Harrington Square and Lookout Hill.
ALSO READ: South Africa voted Best Country in the world to visit
These new audio and braille features are part of a new campaign from Cape Town Tourism called 'Limitless Cape Town', an initiative that aims to ensures all people have equal opportunity and access to Cape Town's tourism landscape, to make the city more inclusive to all individuals, regardless of ability, reports Travel and Tour World.
ALSO READ: Cape Town's Time Out Market to host top chefs as vendors
Enver Duminy, Cape Town Tourism CEO said that the beauty of Cape Town remained an untold story for the impaired.
"Cape Town is recognised the world over as one of the most beautiful cities in the world. But what if you couldn't see that mountain? This is the reality for millions who are blind. The beauty of Cape Town remains an untold story," Duminy said as per Cape Town etc.
"The yellow frames offer unique views of Table Mountain. How do we make those accessible? Imagine trying to describe that view to someone who is blind. Now we can." Duminy added.
The campaign is said to also provide audio descriptions, audio games and maps of accessible routes for tourists who have disabilities.