Proudly South African: A Zulu restaurant in Cape Town's V&A Waterfront has taken a spot on the World's 50 Best 50 Next list.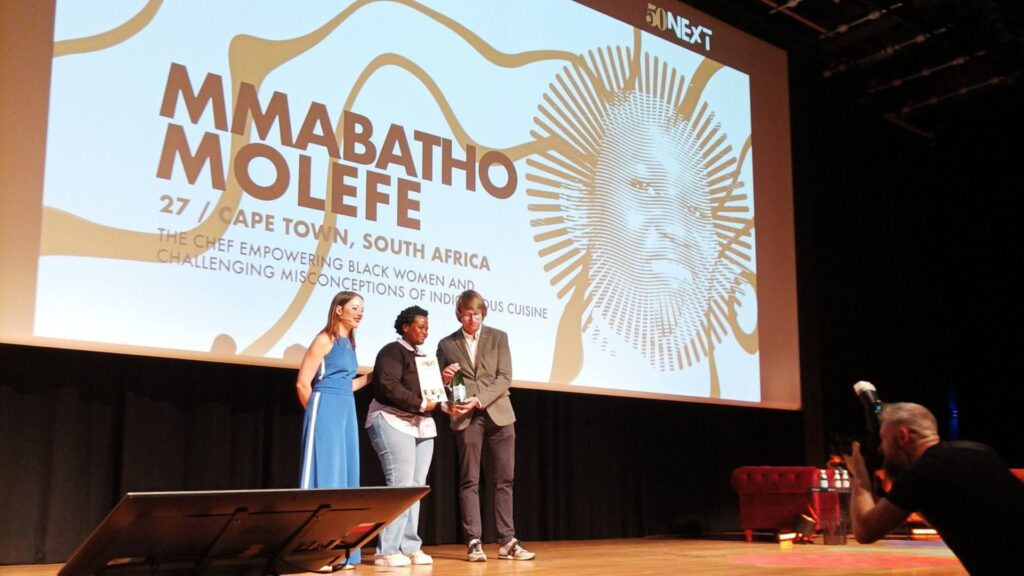 Zulu restaurant making waves
After making a name for itself in the local South African dining scene, Emazulwini, a modern Zulu restaurant in the heart of Cape Town has been ranked on the prestigious World's 50 Best 50 Next list.
The 50 Next list celebrates 50 bright, young people, 35 and under who are changing the worldwide gastronomy scene in interesting ways. The list is varied and celebrates everyone from activists to app creators. It isn't regarded as a competition, and there is no particular hierarchy involved.
The list is divided into seven categories, namely: Gamechanging Producers; Tech Disruptors; Empowering Educators; Entrepreneurial Creatives; Science Innovators; Hospitality Pioneers and Trailblazing Activists – with different job types within each category given a place on the list.
Mmabatho Molefe: A hospitality pioneer
Chef-owner, Mmabatho Molefe, is the vision behind Emazulwini, and is the winner of a 'Hospitality Pioneer' spot on the 50 Next list. The 27-year-old opened the restaurant back in December, 2020 after she lost her job in the restaurant industry due to COVID-19.
At Emazulwini, Mmabatho says she aims to change local perceptions and confront prejudice, to prove that Zulu cuisine is just as worthy of being called 'fine dining' as any other.
"What we are trying to achieve is inclusivity and it's the perfect time for that. For a while, traditional African cuisine in South Africa was seen as something that couldn't be fine dining but in the past two years, I have had the honour to meet a lot of young black creatives passionately sharing their food and stories." she says.
The menu at Emazulwini, which means 'the heavens' in IsiZulu, offers a seven-course set menu to tantalize your tastebuds.
"People are prejudiced against offal and I want to show people that if you treat it right, it can taste just as delicious as any other cut of meat. I also want to promote nose-to-tail dining so that is why it is important for me to champion this sustainable way of eating," Molefe said in an article from Cape Town Etc.
Emazulwini also recently won the African Restaurant of the Year title at the 4th annual Luxe Restaurant Awards. It's the stars for Chef Mmabatho!
ALSO READ: Cape Town bags 'Most Sustainable City' in Africa award