A Braille trail was recently launched at the Karoo Desert National Botanical Garden in Worcester – a very first for South Africa.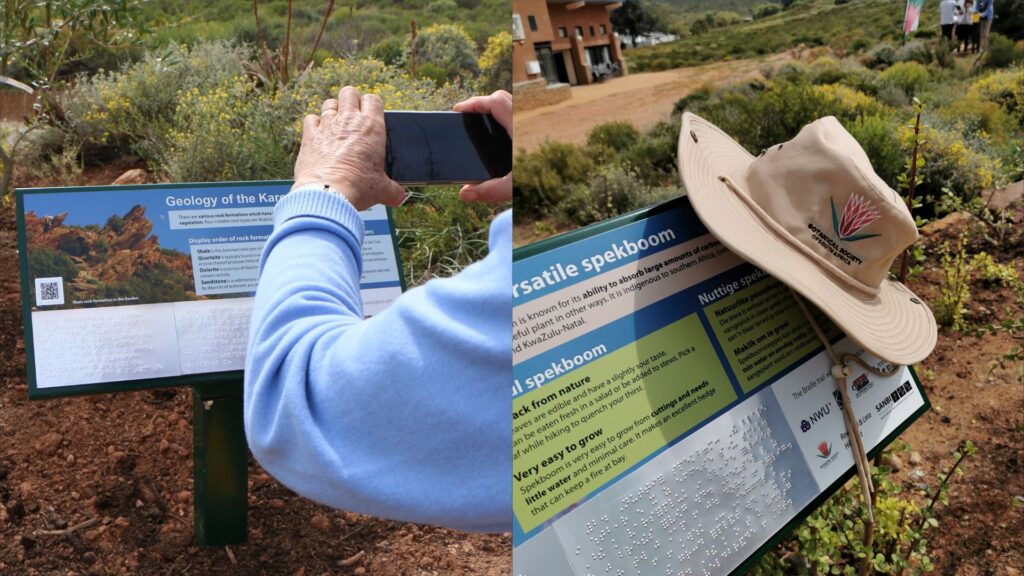 A Braille Trail for South Africa
Persons with disabilities will now be able to experience the beauty of the Karoo Desert National Botanical Garden in Worcester, after the garden opened a first ever Braille trail in September this year.
Some of the features of the Braille Trail includes comprehensive Braille signage, a variety of specimens that has a beautiful fragrance or texture or both, wheelchair accessibility, an audio guide and an interactive exhibition of the common rocks of the Karoo that allow visually impaired visitors to touch, feel and learn more about them.
ALSO READ: Five fabulous gardens to visit in spring in Cape Town
Lize Labuschagne, environmental interpretation officer at the Karoo Desert National Botanical Garden, said that everyone should be able to enjoy the garden.
"The Karoo is home to some of the most spectacular plants on earth. It's high time that everybody – whether with a disability or not – enjoys this natural splendour, learns more about the unique Karoo biome and how vulnerable and beautiful it is." Labuschagne said.
ALSO READ: Limpopo gets its first National Botanical Garden
According to IOL, Labuschagne said that throughout the year, the Botanical Garden sees many visitors from all around South Africa, and the fact that more pupils will be flooding in is a bonus.
"All persons have a right to enjoy and engage with the biodiversity of South Africa. It's not a privilege that should be accessible only to persons without disabilities," Labuschagne added.
The Karoo Desert National Botanical Garden is open 365 days a year, from 7:00 to 18:00.
Entrance fees are as follows:
Adults: R40
Students: R20
Pensioners: R30
Children/ Scholars: R15
ALSO READ: Garden Route's Tsitsikamma trail gets big facilities upgrade