It's been a long journey for Bob the green sea turtle who has called Cape Town's Two Oceans Aquarium home for the past eight years.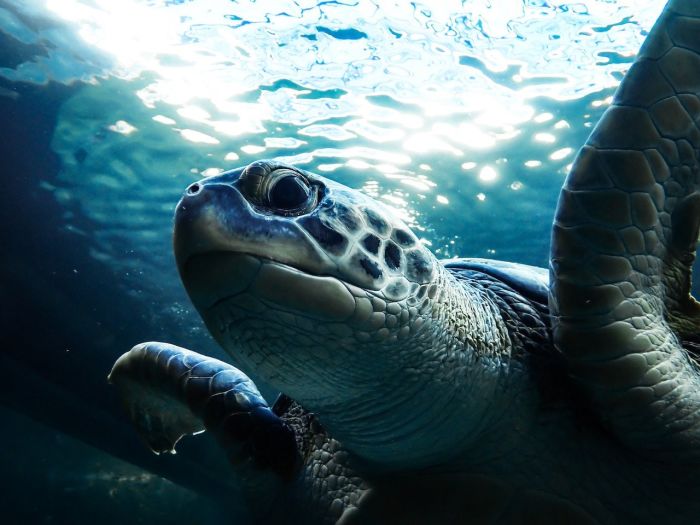 By: Garrin Lambley
PICTURE | Only in South Africa! Bird makes nest using cable ties
According to the Cape Talk website, on 6 November 2014 an injured turtle was found stranded at De Hoop Nature Reserve.
It was transported to the turtle rehabilitation team at the Two Oceans Aquarium where upon arrival he weighed only 16.6kg and had multiple injuries, including severe bruising, fractures on the bottom shell, loss of scales and exposed bone.
FOR MORE ANIMAL SIGHTING VIDEOS VISIT THE SOUTH AFRICAN WEBSITE
Staff at the V&A Waterfront-based aquarium began treating the turtle and watched him bob around the tank.
Naturally, they named him Bob.
After a full check-up, including x-rays, blood tests and antibiotics, it was found that his fractured bottom shell was infected.
Bob also pooped out numerous single-use plastic bags and balloons, yet again highlighting the issue of pollution and its impact on the state of our oceans.
ALSO READ: 'Rare' Quagga born at a Somerset West Wine Estate
It was initially thought that Bob would never be healthy enough to be released back into the wild.
WATCH | GRUMPY ELEPHANT TRIES TO STAB BABY HIPPO
However, Bob proved his doubters wrong and this week swam off into the ocean to begin his new life.
Bob was transported to KwaZulu-Natal and released from a secluded beach into the Indian Ocean on Friday, 27 January.
Bob the sea turtle has been fitted with a tracker
Prior to his release, he spent some time at Ushaka Marine World, acclimatising to the warmer Indian Ocean water, being observed by vets and being fitted with a sophisticated tracking device.
Bob will be tracked for as long as the device remains fitted to his back in order for researchers to follow him and learn a little bit more about turtle behaviour.
I'm not crying, you're crying!
Safe travels, Bob.
WATCH | LEOPARD STEALS BABY BIRD FROM NEST