Three beaches in the KwaZulu-Natal north coast have been closed as a precautionary measure due to severe tropical storm Cheneso.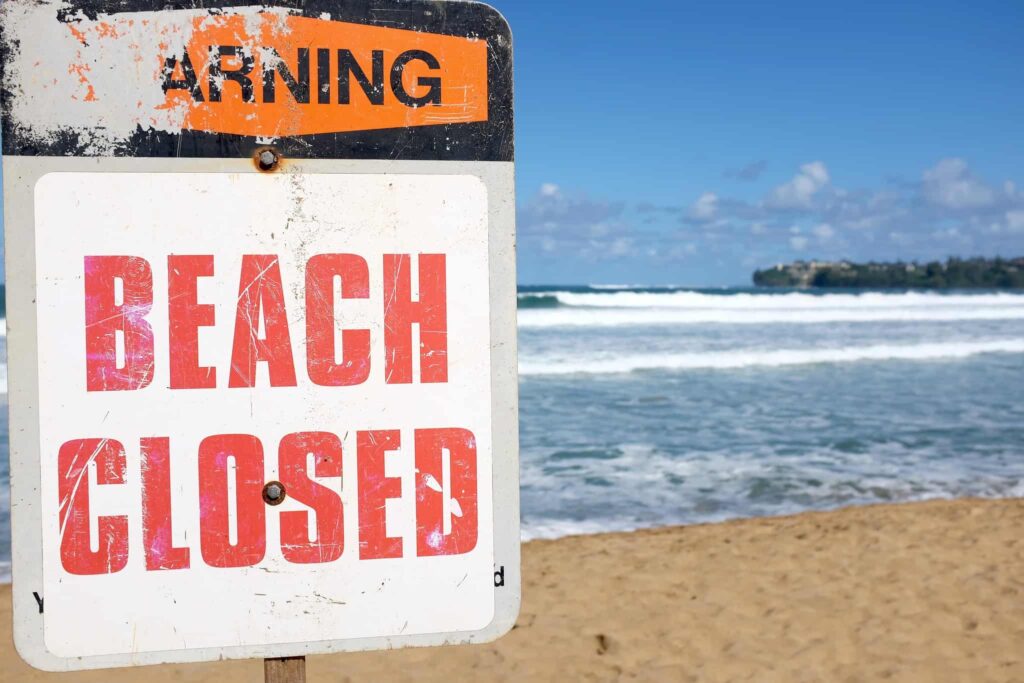 By: Nokwanda Ncwane
As a precautionary measure, Blythedale Beach, Thompson's Bay and Clarke Bay in KwaZulu-Natal will be closed to the public from Saturday, 28 January until further notice due to tropical storm Cheneso.
Cheneso is the first named tropical system for the South-West Indian Ocean.
BEACHES CLOSED DUE TO TROPICAL STORM CHENESO
KwaDukuza Municipality spokesperson Sipho Mkhize said whilst the Cheneso is reportedly moving in a south easterly direction they are expecting the swell size to increase.
"The KwaZulu-Natal Sharks Board Maritime Centre of Excellence (KZNSB) has been tracking the movement of cyclone Cheneso. The municipality in consultation with KZNSB has therefore taken a precautionary measure to ban bathing at some of its beaches from tomorrow, 28 January 2023, morning until further notice," Mkhize said.
WEATHER IMPACTS
According to the South African Weather Service (SAWS), Cheneso is expected to bring gale force to strong gale force winds to Madagascar's northern and northeastern coast, along with widespread torrential rain and the associated flash flooding.
"Moreover, there is also the risk of widespread wind damage to the built environment as well as injury to persons and livestock due to flying debris.
"Storm surge and extremely rough sea conditions are further marine-related risks facing coastal communities along the northern and northeastern Madagascan coastline," said the weather service.
WILL THE STORM AFFECT SOUTH AFRICA?
On Friday, 27 January, the SAWS said Cheneso was active in the Mozambique Channel but was not expected to affect South Africa directly.
"The latest numeric weather prediction (NWP) models, as well as guidance from the Regional Specialist Meteorological Centre (RSMC) at La Reunion Island, suggest Cheneso will continue to move slowly south-westwards today. Given that Cheneso is currently classified as a severe tropical storm, sustained winds around the core, or vortex, of the system can be expected to be fairly damaging, of the order of 89 to 118km/h.
"Very rough seas, in the region of four to six metres can also be expected in the vicinity of the system. By Saturday, Cheneso is expected to adopt a more southerly track, passing close to Europa Island. It is also expected that Cheneso will, at least temporarily, intensify to a 'tropical cyclone', with sustained winds of 118-166 km/h," it said.
ALSO READ: Great recovery: KZN records almost 600 000 summer tourists