A rare Quagga foal was recently born at the Vergelegen Wine Estate in Somerset West and it's BIG NEWS. Here's why…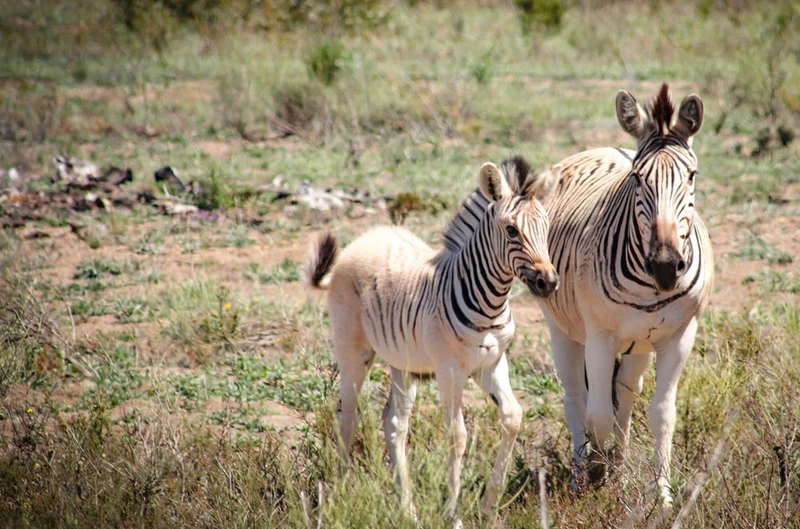 By: Keliah Daniels
In December 2022, Vergelegen Wine Estate in Somerset West welcomed the birth of a rare quagga foal.
ALSO READ: 'Travellers' Choice Best of the Best': Kruger National Park takes a win
RARE QUAGGA GIVES HOPE TO BREEDING PROJECT
The birth of the animal is quite the milestone in an ambitious 35-year-old project that seeks to recreate a quagga sub-species. The species were hunted to extinction in the late 1800s.
The last recorded original quagga mare died in an Amsterdam Zoo in 1883.
BIRTH OF THE QUAGGA
The young Vergelegen foal was born on 14 December 2022 after a gestation period of 12 months.
The newborn was allowed to mingle undisturbed with the other seven quaggas on the estate. Its sex has not been determined yet.
According to Eber Olderwagen, the environmental project manager on the estate, the foal has already grown 15cm and is still feeding from his mother.
The quagga is shorter and stockier than the southern plains zebra. It sports a pale brown hide and black markings, unlike the white hide and black markings of other plains zebras.
ALSO READ: This is Africa: Cheetah struts into Kruger safari lodge [WATCH]
MORE ABOUT VERGELEGEN ESTATE
Vergelegen has one of the richest flower beds in the world and in 2018 they completed a 14-year privately funded clearing programme of alien plants.
Visitors have the opportunity to see the quaggas by booking a spot on the estate's guided game drives.
The drive takes the visitors through the Vergelegen nature reserve, with possible sightings of the estate's Nguni cattle, quaggas, fur goats and five elks.
The plan is for the founder herd to continue to breed, and after two years, the selected quagga will be exchanged with others in the programme.