Even though it's regarded as a residential township, Khayelitsha has, over the years, created its own vibrant, inclusive environment with authentic activities that beckon the traveller.
Grab a coffee at Department of Coffee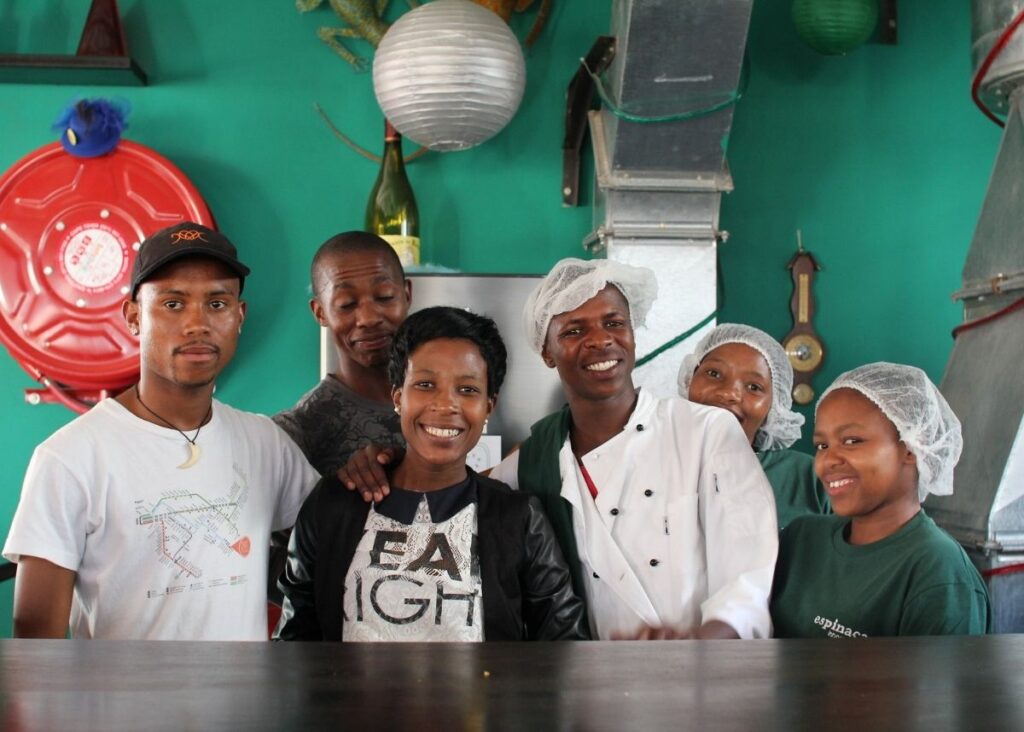 Why you should visit: Department of Coffee is a proudly South African artisan coffee shop, the first of its kind in any township in South Africa. Started by two inspirational local men, Department of Coffee, is an excellent example of how the South African entrepreneurial spirit is alive.
How to get there: Find the coffee shop right opposite the busy Khayelitsha train station on Ntlazane Road, Village 1 South.
Lookout Hill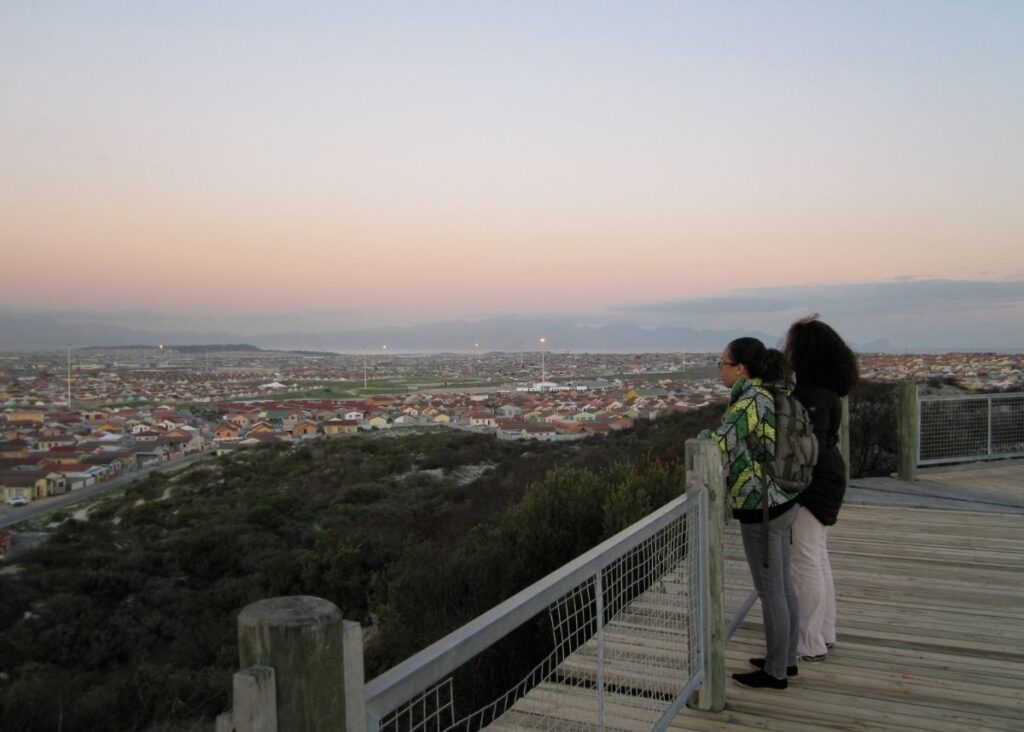 Why you should visit: Constructed in 2004, Lookout Hill shows off breathtaking views of the Cape Peninsula. You'll also get to gauge the immense size of Khayelitsha. Climb up 164 steps to the top, where you'll find one of Cape Town's famous yellow frames, perfectly placed for your photos.
How to get there: Lookout Hill is situated at the corner of Mew Way/M44 and Spine Rd/M32.
18 Gangster Museum
Why you should visit: Created to help youth understand the prison system and gangsterism better, the 18 Gangster Museum is made up of two shipping containers. One of these replicates a prison cell in the Cape's Pollsmoor Prison, curated by an actual ex-prisoner.
How much does it cost: Entrance to the museum is R15 for locals, R50 for international visitors and free for kids under 14.
How to get there: Situated at Dullah Omar street in Mandela Park, Khayelitsha.
Rands
Why you should visit: Khayelitsha's premier hangout spot, Rands, is an entertainment bar and grill showcasing local flavour and fare. Experience the best Tshisa Nyama (barbequed meat) and entertainment, consisting of local acts and bands that remain true to South African heritage. Grab a table and a drink and chill the night away with friends.
How to get there: Find Rands on 6 Makhabeni Road, Khaya Bazzar, Khayelitsha.