Game lodges are differentiated by an aesthetic sense of old-world grandeur and luxury, a beauty which is emulated in the ancient Persian rug.
As such, many game lodges have begun to integrate Persian rugs into both their standing lodges and luxury campsites, lending an aura of glamour and luxury to the natural experience of being in the bush.
In this article, we explore some of the best and most highly-sought after Persian carpets which make wonderful additions to game lodges.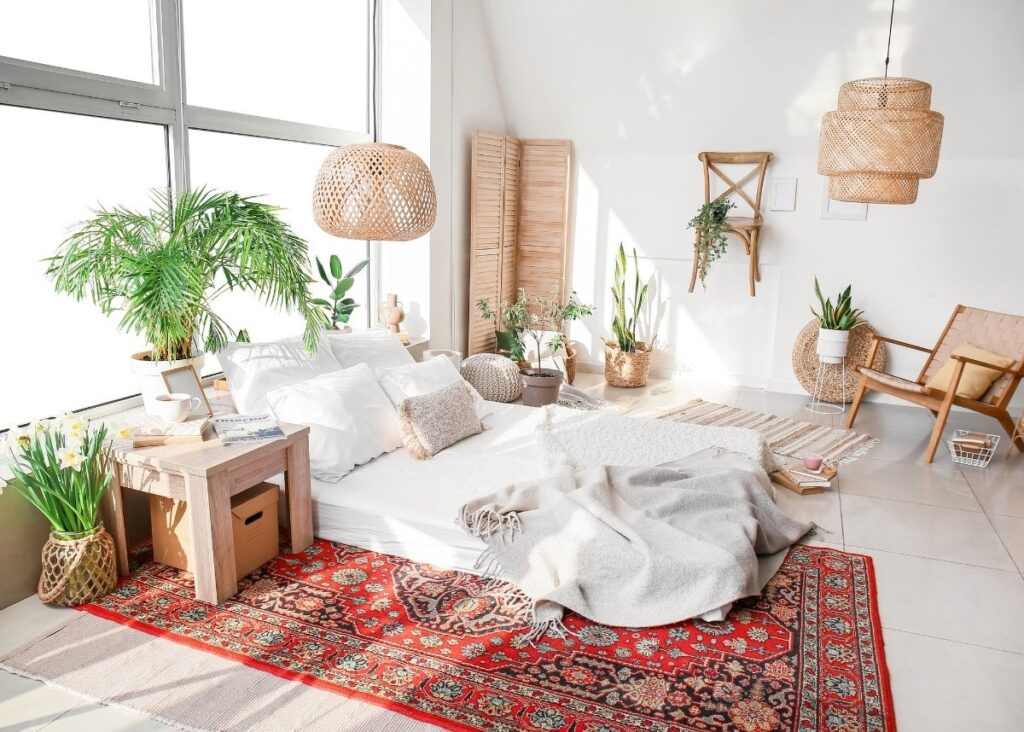 Tabriz Rugs
In Azerbaijan, tabriz rugs for sale are produced in Tabriz, which is also the capital city and one of the oldest rug weaving centers in the region. These are high-quality rugs with a pile made of wool or wool/silk and a warp made of cotton or silk.
The designs span from teardrop medallions to florals, trees, and hunting landscapes, amongst other elements. Antique Tabriz rugs are incredibly costly and can only be found in private collections and museums that have been carefully selected.
Heriz Rugs
Rugs with bright, brilliant colours and distinctive dramatic designs distinguish these types of Persian rugs for sale. 
Heriz rugs will always have an immense medallion in the centre, with a double or triple outline and large corner pieces, and they will always have a double or triple border. These rugs are extremely long-lasting and will last for several generations.
Kashan Rugs
Kashan rugs for sale are distinguished by the presence of a medallion and corner pattern on an ornately patterned floral field. When it comes to colour, deep blues, rich reds, and ivory are usually the predominant colours, with splotches of yellow, green, and fiery orange thrown in for good measure.
Nain Rugs
Nain rugs are of great quality, made of very fine grade wool with a knot count ranging from 300 to 700 knots per square inch. On a white or light ivory background, the designs are extremely detailed and typically consist of interlaced blue or green branches with tiny flowers weaved in between them.
Sarouk Rugs
Sarouk carpets have a fine compact weave and mellow hues, and they are frequently decorated with medallion designs. Sarouk Rugs are noted for their vibrant colour, durability, and charm, and can be used in a variety of rooms (both large and small). They are compatible with traditional or contemporary décor.
Mashad Rugs
Mashad carpets are characterized by the presence of a single, enormous Shah Abbasi medallion in the centre of a complex background packed with floral motifs and arranged in a curved pattern in the centre. These rugs are typically enormous in size, with a wool pile on top of a cotton backing.
Balouchi Rugs
Because of the nomadic tribal origins of the Balouchi rug, large-scale Balouchi rugs are difficult to come across.
These little rugs are woven using sheep wool that has been dyed in either blue or dark red to create simple geometric patterns. Camel or goat hair is used for the edges, which might be beige or brown in colour.
Qum Rugs
These rugs are made in Iran's Qum area, and they are really beautiful. The rugs from Qum are of exceptional quality.
Each one is securely knotted, has a sumptuous pile of silk or cotton, and has elaborate motifs that include a combination of flowers, birds, medallions, hunting scenes, and gardens in dark blue, reddish brown, and orange colours. 
Also read: Six unique accommodation spots in SA that you'll love