Emirates recently announced the launch of its new Premium Economy class offering, the first of it's kind in the region.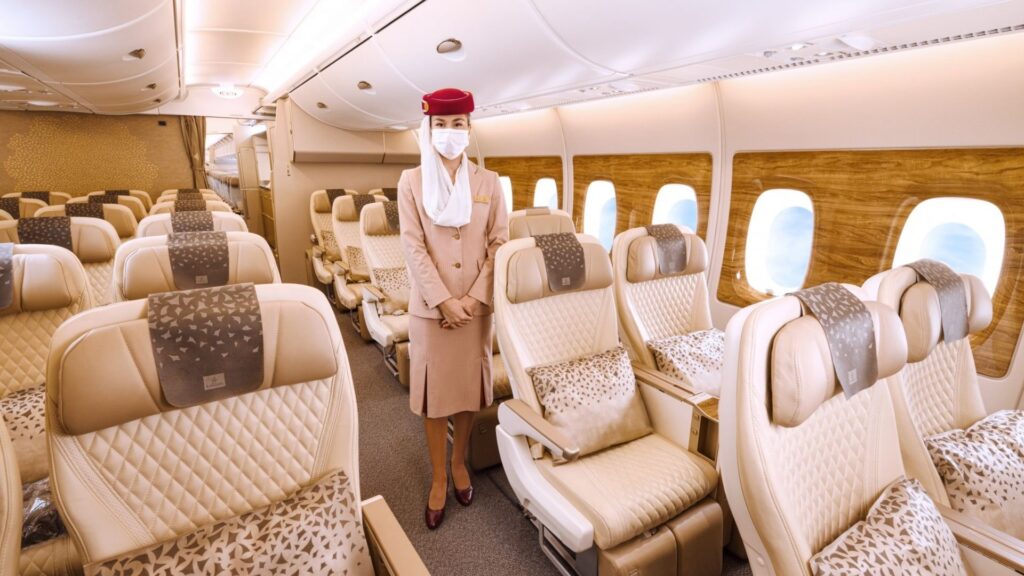 For those that have always wanted to travel a little more opulently, whilst still not willing to pay an arm and a leg for Business or First class, Emirates has just the thing for you.
Emirates Premium Economy
The new Premium Economy product from Emirates will officially go on sale from 1 June 2022, with the actual first launch of the cabins taking place on 1 August.
According to Tourism Update, the airline will initially focus on only six A380s with Premium Economy cabins. These A380s will fly to London's Heathrow airport, Charles de Gaulle airport in Paris, as well as to Christchurch and Sydney.
Although Emirates have had the cabin class in these six A380s since 2021, it has not officially sold tickets for them as yet. Instead, they had opted to surprise some economy-class passengers with cabin upgrades.
Emirates' President, Sir Tim Clark said that the airline has plans to take the Premium Economy product to new heights.
"Since we first introduced our Premium Economy seats in January 2021, the positive response and demand has been tremendous. This November we will begin our retrofit programme to install Premium Economy on 67 A380s and 53 Boeing 777s. At the end of the programme, Emirates will have 126 aircraft fitted out with Premium Economy cabins, as well as our latest interiors across other cabins. It is a major investment to ensure our customers continue to have the best experience in the sky." he said
What can passengers enjoy with Premium Economy?
Some of the features that come along with a Premium Economy ticket include:
Dedicated check-in area at Dubai International Airport
Luxurious seats with six-way adjustable headrests, ample leg room with calf rests and footrests for additional comfort
Comfortable blankets and pillows
Complimentary sustainably-made amenity kits
A welcome drink when you board and meal service offering a selection of delicious meals made with seasonal ingredients
Each passengers will be entertained with their own 33.8cm screen with up to 5 000 channels of music, movies, TV etc. on the inflight entertainment system.
ALSO READ: More UAE arrivals to SA as tourism deal is signed