Ditsi the swimming pangolin made a bit of news lately, when she went viral for her apparent love of the water. Check the video here…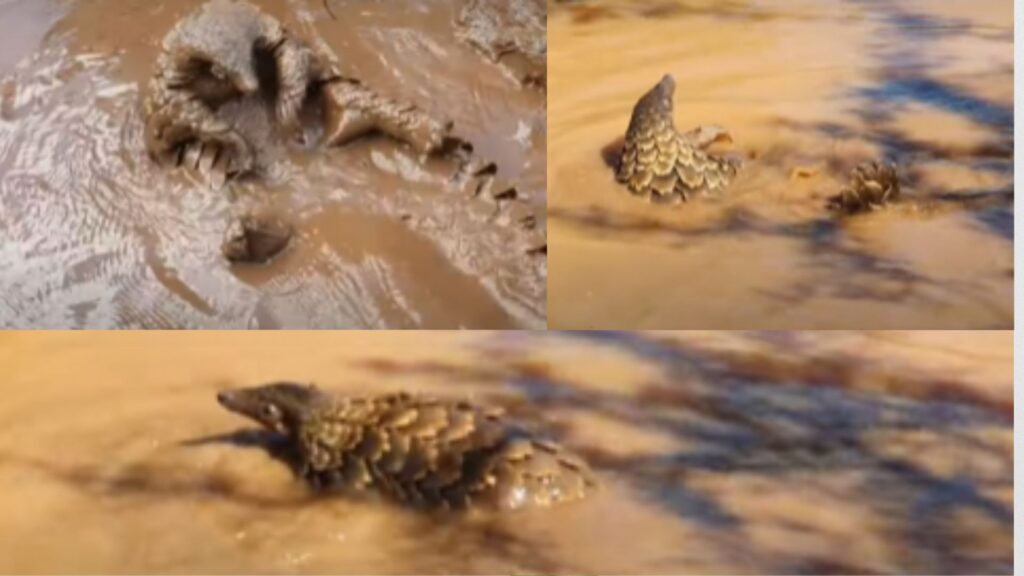 An adorable pangolin named Dithlong (nicknamed Ditsi) has been making waves on social media.
Ditsi is a Temminck's pangolin who is being rehabilitated at the Manyoni Private Game Reserve in KwaZulu-Natal. Before this, the loveable creature was taken by illegal traffickers in the North West Province.
She was rescued from the illegal trade during a sting operation and is reportedly recovering well at Manyoni. Ditsi enjoys refreshing swims in the afternoon. Ditsi is known as the swimming pangolin and is being supervised by the Zululand Conservation Trust.
She will be released back into the wild and the team will continue to monitor her. 
ALSO READ: Around 30 rhino orphans get a new home in Limpopo
SOME INTERESTING FACTS ABOUT PANGOLINS
Pangolins can eat up to 70 million insects every year. Their tongue sticks out to about 71cm (that's more than two full-length rulers) which allows the creature to slurp up their desired insect.
Pangolins are covered in scales made of keratin. The scales make for a tough armour that protects the endangered animals from predators.
WHY IS THE PANGOLIN ON THE ENDANGERED LIST?
According to Latest Sightings, pangolin scales are in HIGH demand. The animal is believed to be the most trafficked mammal in the world. Every year, approximately 2.7 million pangolins are poached from the wild.
As the creatures have no vocal cords, they roll into a ball and lay still as their form of defence. This defence mechanism makes it easy for poachers to capture and conceal endangered animals.
WATCH DITSI LIVE HER EXTRA LIFE
FOUR SUSPECTS ARRESTED AFTER ATTEMPTING TO SELL PANGOLIN FOR R250K
Earlier this year, it was reported that the Directorate for Priority Crime Investigation (Hawks) arrested four suspects on Friday, 22 April, for allegedly attempting to sell a pangolin for a quarter of a million rand.
Hawks spokesperson Captain Tlangelani Rikhotso said the suspects – aged between 33 and 59 – were pounced on by members of the Serious Organised Crime Investigation Unit in Mahikeng, North West.
The pangolin was taken to safety and the vehicle was seized as part of the investigation.
The suspects are expected to appear before the Mmabatho Magistrate's Court on Monday, 25 April on charges of Wildlife Trafficking under the National Environmental Management Biodiversity Act 10 of 2004. Read the full story here.