A video of a cheetah wandering into a safari lodge near the Kruger region went viral recently, and it's got many of us asking: What exactly happened to the cheetah afterwards?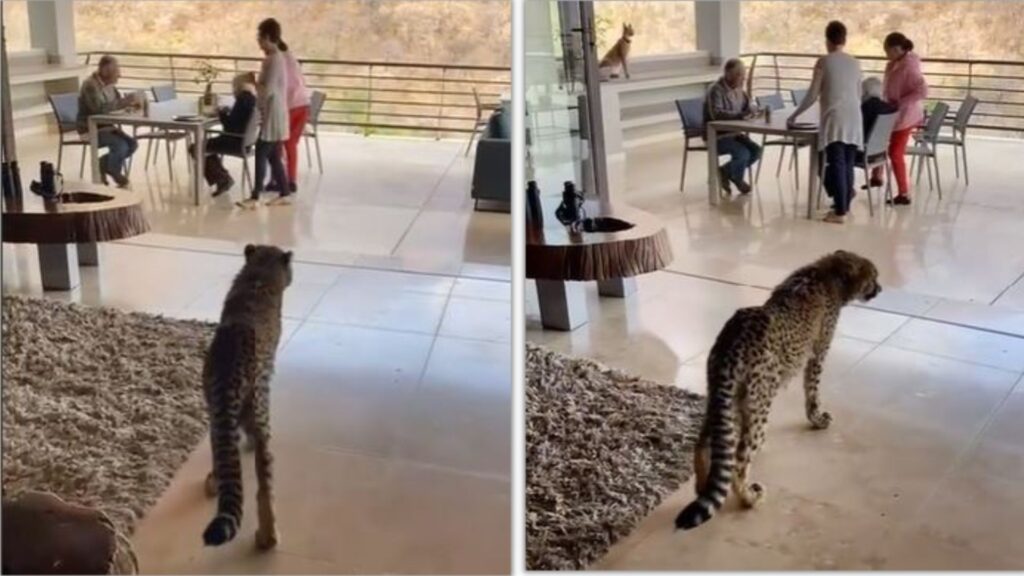 A cheetah surprise for guests at safari lodge
A recent viral TikTok video showed guests at the umVangati House in the Blyde River Canyon region next to the Kruger National Park sitting down to breakfast one morning, not knowing to expect a special, 'wild' visitor.
The wild visitor, in particular, turned out to be a CHEETAH, who casually strolled into the lodge, stumbling upon some astonished guests.
As previously reported, the video titled "King of Speed", was posted by Jaco Geldenhuys, @jacog9, on TikTok and clearly showed the big cat walking into the Limpopo villa.
ALSO READ: Most Animal-friendly safaris: SA shines at PETA Awards
"Queen" of Speed
In a more recent comment, however, the creator of the video, Jaco Geldenhuys, revealed that the cheetah was actually a young female and went on to say what happened to the big cat AFTER she was discovered at the lodge.
"At the time the Cheetah were still young and curious – she's now in the wild on another part of the reserve and hunts herself 💯" he explained on the TikTok video.
If you haven't yet seen the incredible video, check it out below:
The video has since reached almost 280 000 views, over 9 000 likes and close to 500 comments on the social media platform.
TikTok users had some fun in the comment section of the video:
athenkosi176 made a good point: " Cats when they walk they have that pride of "I don't give a damn of who you are, I own this place"😅👌"
Ayanda Kotoyi's response was very relatable: "I'd scream "voetsek " throughout!!!!"
While Family khati pointed out the fascinating composure of the guests at the table: "This video taught me Calm is truly a Superpower".