Popular South African comedian and YouTuber, Tsoanelo "Tsoanieskits" Moyo, recently took a crazy Uber trip from Johannesburg to Cape Town – WATCH…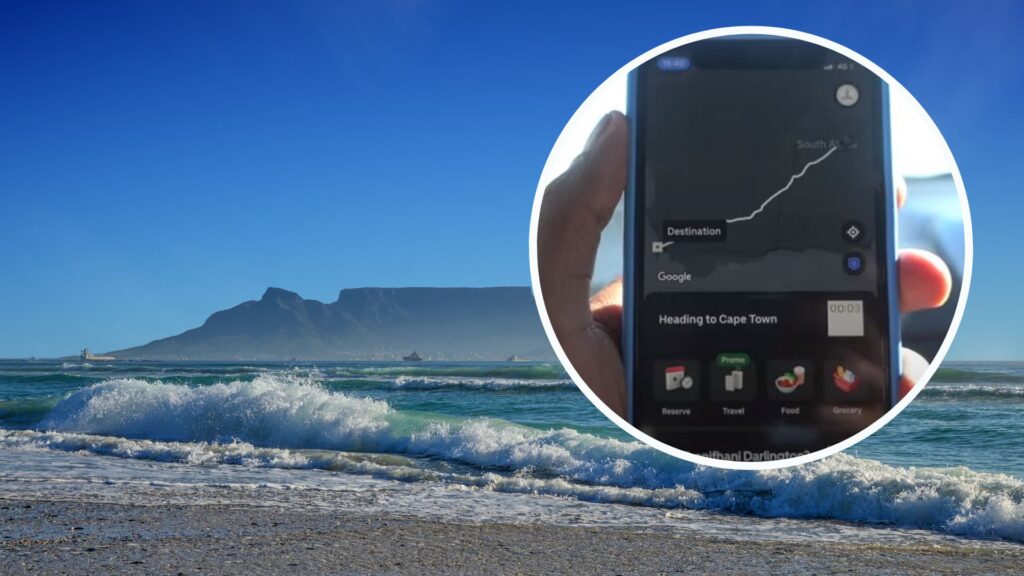 'The longest Uber ride in Africa'
If you've ever wondered if it was possible to take an Uber ride from Johannesbug to Cape Town, Tsoanelo "Tsoanieskits" Moyo has just proven that it indeed is!
According to Moyo, the trip was the craziest thing he has ever done.
"I don't believe we are doing this, I can't believe we are doing this. Let's just do it," Moyo said in the YouTube video which documents the entire ride.
ALSO READ: Two SA hiking trails feature in 35 best hikes in the world list
In his attempt to find a driver actually willing to take on the massive drive, Moyo had requested a few before he successfully matched with a lovely, enthusiastic driver named Darlington, reports IOL.
ALSO READ: Cape Town scores nine nominations in the World Travel Awards
Take a look at the adventure below:
ALSO READ: Five of the most fabulous hotels to stay at in South Africa
Moyo, who goes by the name "Tsoanieskits" on YouTube has amassed over 470 000 followers on the platform. His Uber trip video has already received over 109 000 views so far and viewers were loving the antics of the trio.
"Half way through and I'm enjoying this vlog. You guys are effortlessly fun 😊" said @ms_ramanala7076.
"Well done guys 👏👏👏I wish I had such a circle of friends with so much energy, having that time where we can just do things just for the sake of it. it's great to have people around you who thinks just like you 🥺🙌🙏I love it for you guys, have fun, you work hard ❤️❤️❤️" @ketlanaegaoganediwe468 said, approvingly.
"It feels like we all traveling with you guys. Great content indeed. 👌💯" @seanbengu added.
While @oliviaolivia6109 added a "Shout out to the Uber driver💯💯"
Moyo revealed close to the end of the video that the Uber trip cost him exactly R8 365.