The Two Oceans Foundation helped rehabilitate almost 70 stranded sea turtles before returning them to the ocean near Cape Town.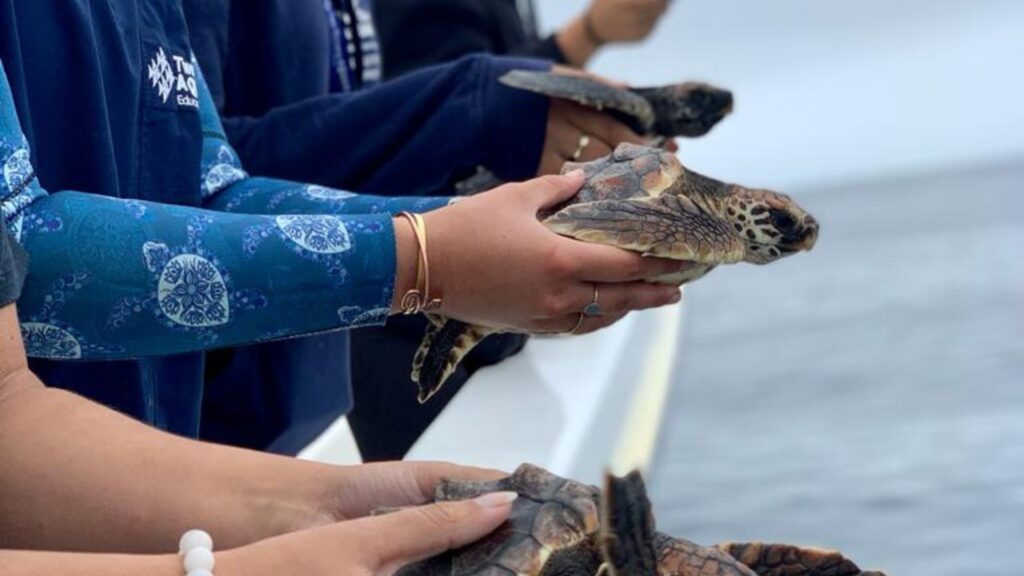 69 rehabilitated sea turtles return to the ocean
The Two Oceans Foundation rehabilitates a number of sea turtles that get stranded along the Western Cape coastline each year. And last year was no different, as the foundation helped readapt 69 sea turtles before returning them to the ocean.
According to reports, the turtles were found stranded on several Western Cape beaches and after many months of rehabilitation, the turtles were cleared for release by the vet.
The turtles that were released included one hawksbill, three green turtles and 65 hatchlings. The group was released roughly 45 nautical miles south of Cape Town, where warmer currents are usually found during summer.
Talitha Noble, Two Oceans Aquarium Foundation's Conservation Manager, said that releasing turtles was very exciting.
"It's always a terrifying thrill to release our turtles! The release is the 'why' for all the work we do – turtles belong in their ocean home – but it's also terrifying because humans have made their home unsafe," Noble said.
"With each turtle released, the importance of taking action towards protecting the ocean is cemented deeper." she added.
ALSO READ: Bob the sea turtle returns to the ocean after 8 years at Two Oceans Aquarium – PICTURES
Rehabilitation process
Even after months of rehabilitation, some of the sea turtles are not healthy enough to be released, says the Two Oceans Aquarium Foundation. The creatures receive rehabilitation treatment for various injuries and illnesses, from external wounds and dehydration to hypothermia and infection.
After all this specialised medical care, including wound treatments, antibiotics, x-rays, tube feeding, specialised diets, and in some cases MRIs, a few of the turtles are cleared for release.
Releasing 69 turtles at once is quite an accomplishment for the Foundation indeed.
ALSO READ: Cheetah conservation: SA sends four cheetahs to Mozambique