The tiger that was spotted roaming around Edenvale, east of Johannesburg, on Monday morning has been recaptured.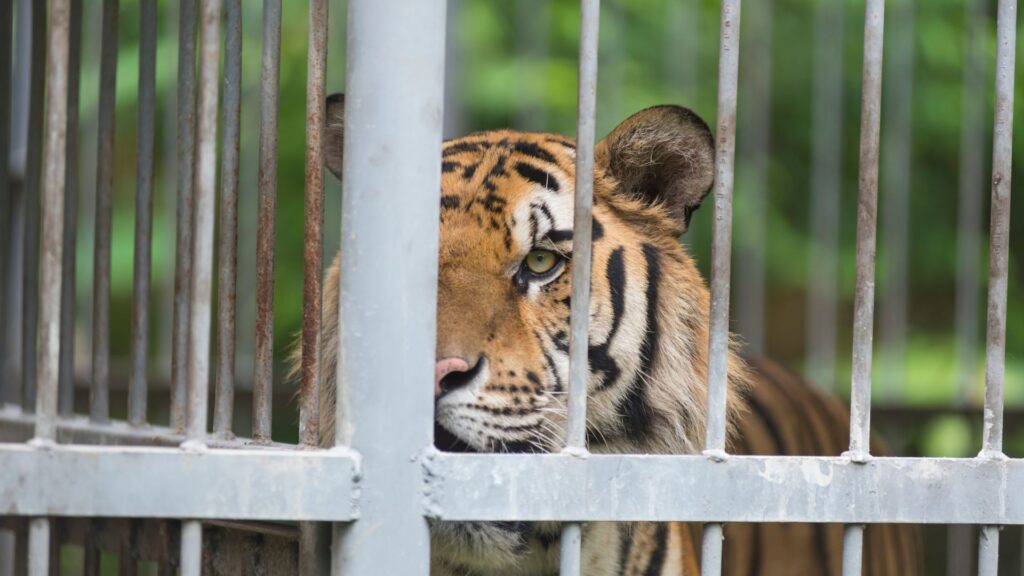 By: Garrin Lambley
PICTURE | Only in South Africa! Bird makes nest using cable ties
Gary Wilson from S.W.A.T. SOS 24/7 told media that the tiger was located and sedated and would be taken to a sanctuary for safekeeping.
However, Edenvale SPCA inspector Hope Mokalapa said they had no proof the tiger was darted.
The tiger is said to be around nine months old.
CCTV footage of the tiger surfaced around 05:20 on Monday, prompting authorities to warn residents to be on the lookout and keep all animals indoors.
PICTURES | Bob the sea turtle returns to the ocean after 8 years at Two Oceans Aquarium
The owner of the animal is unknown, but is NOT said to be Rassie Erasmus, the owner of the tiger who last week was shot and killed having escaped from its cage in Walkerville.
FOR MORE ANIMAL SIGHTING VIDEOS VISIT THE SOUTH AFRICAN WEBSITE
As reported by The South African website, a little over a week ago, an eight-year-old female tiger named Sheba escaped from its enclosure on a smallholding in the south of Johannesburg.
She was eventually found in the early hours of the morning and euthanised for the safety of the community of Walkers Fruit Farms.
WATCH | LEOPARD STEALS BABY BIRD FROM NEST
Sheba had attacked a man as well as a pig and two dogs.
The dogs sadly had to be put down due to the state of their injuries, while the man has reportedly made a full recovery having been admitted to hospital.
At the time of publishing there is still no clarity of the condition of the pig.
WATCH | GRUMPY ELEPHANT TRIES TO STAB BABY HIPPO
This is a developing story…