Trendy, vibey Maboneng is an urban, creative hub filled with contemporary art galleries, studios and artisan shops and restaurants. It's a Johannesburg neighbourhood that simply must be visited, at least once. If you do find yourself in the area, here are three activities you have to try.
The Bioscope Independent Cinema
Why you should visit: If you want to catch a movie during your visit to Johannesburg, The Bioscope offers a unique experience for movie-goers. The 47-seat cinema showcases classic, contemporary and independent films, as well as live shows, concerts and signature movie and food pairing events.
How much does it cost: Tickets for movies are R80 per person. Check their website for pricing of movie and food pairing events and bookings. 
How to get there: Find The Bioscope on 44 Stanley Avenue.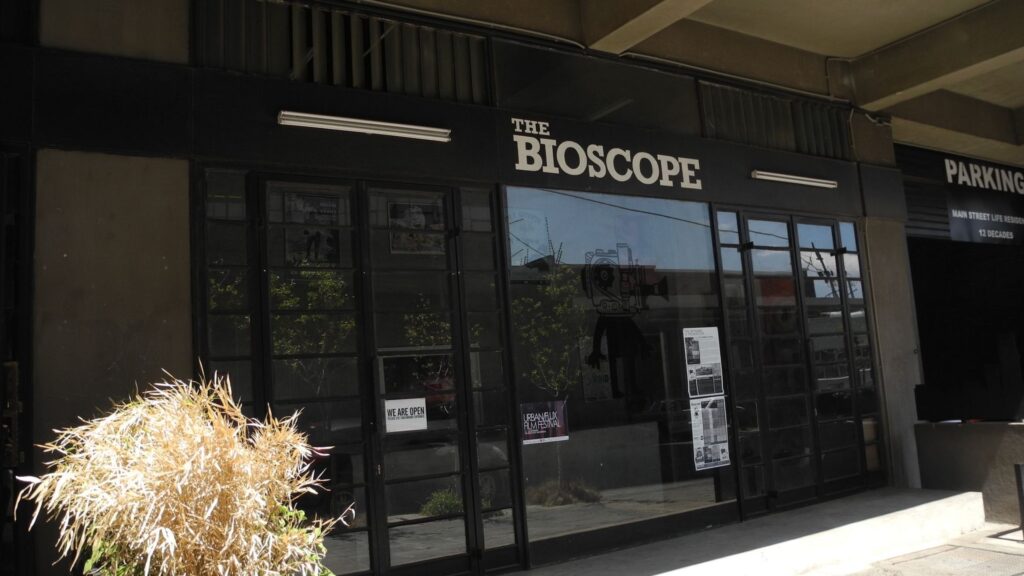 Gin tasting at Time Anchor Distillery in Maboneng
Why you should experience it: Time Anchor Distillery, Johannesburg's very first craft distillery, provides unique and intimate gin tasting experiences. The distillery offers up a range of curated tasting experiences, from connoisseur tastings, gin & chocolate tastings and their rather famous gin Masterclasses. While you're there, be sure to check out the 120 000 5c coins (hand-laid) that cover the floor of the tasting room. Epic!
How much does it cost: Check out the distillery website for tours and bookings.
How to get there: Find them on 7 Sivewright Avenue, New Doornfontein, Johannesburg.
Visit The Anthill
Why you should visit: The Anthill is an expansive collaborative space that houses the fantastic Gallery Fanon – an art gallery that showcases and emphasises local Johannesburg artists. The building also has a coffee shop, performance space, artist studios and a pool-side cafe-bar – so bring your bathing suit!
How to get there: Find the building on Commissioner Street, Maboneng. 
ALSO READ: Brimming bubbly: JHB Cap Classique & Champagne Festival is back