David Bester, the first baby to travel up to and live on Table Mountain, returned to the peak to celebrate his 79th birthday this past weekend.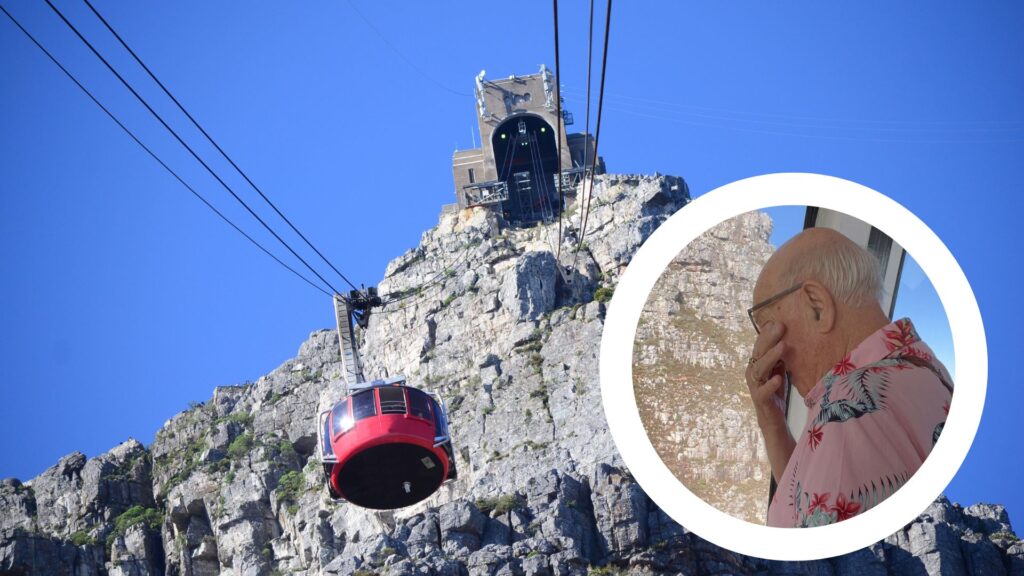 Table Mountain's first baby
In January 1944, a two-week old infant was the very first baby to travel up to Table Mountain in the cable car. That baby was David Bester, who returned to the mountain for the first time since he was a toddler, to celebrate his 79th birthday this past Saturday, 21 January.
As reported by Good Things Guy, Bester spent part of his early years living on the mountain with this parents, who resided in the Cableway House on top of the mountain.
"My newly married parents lived in the Cableway House on top of the mountain after my dad was appointed cable car operator in 1943. My mother was pregnant with me at the time and in January 1944 she gave birth to me," Bester explained.
He spent 11 glorious months living on Table Mountain, but it was decided that it had become too dangerous to have a crawling toddler on top of a 1067m high mountain.
His parents then made the choice to give up living in the Cableway House and made their way back down Table Mountain.
"Just imagine being a young toddler, exploring the natural beauty of the mountain. Sadly, I don't have any photographs left over from those days, but it was a moving experience to again see my childhood home." Bester said.
ALSO READ: Cape Town tourist attractions show wonderful recovery in 2022
A chance to reminisce
To celebrate his birthday, Bester and his family were invited by the Table Mountain Aerial Cableway to visit the mountain again, and it turned into a very special, moving moment for all.
"This was my first ever visit back to the mountain since those early days and I thank the Cableway Company for assisting me and my family in making this 'homecoming' journey a reality," Bester said.