Free birthday trips up Table Mountain was popular last year, as the Table Mountain Aerial Cableway Company (TMACC) accounted for almost 30 000 in 2021.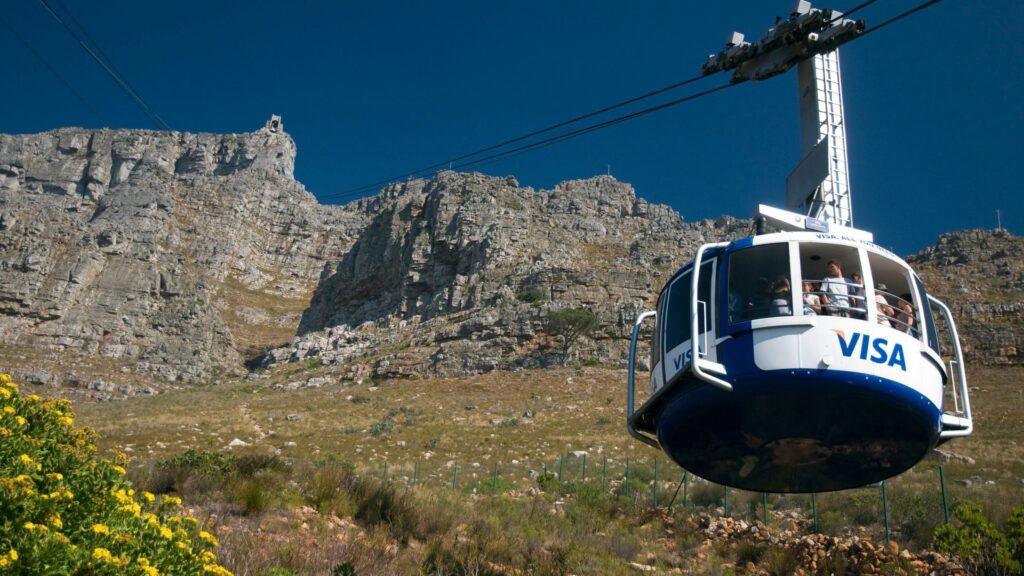 Who doesn't love a free gift? And a free gift on your birthday at that, is even more appreciated. This is exactly what SA visitors to Cape Town get when they travel to the Mother City and visit Table Mountain during their birthday month.
What is the Table Mountain Cableway birthday offer?
The Table Mountain Cableway birthday offer comprises a free trip on the cableway during your birthday month. TMACC expanded its birthday ticket offering in 2020 to last for the entire month of a ticket redeemer's month of birth. Here's how it works:
You must collect and redeem your free birthday Cableway ticket on any day of the calendar month in which your birthday falls.
This means that visitors born in October are able to collect and redeem their free birthday ticket on any day in October (even if it's before your actual birthday).
Tickets MUST be used during you month of birth. Regardless of when your actual birth date falls during your birthday month, you CANNOT redeem your free birthday ticket the following month. For example: anyone born on 31 October cannot use their birthday ticket in November
Only South African citizens qualify for this offer. You will also have to present a valid South African ID, South African driving licence or South African birth certificate on arrival at the Cableway.
TMACC says that the birthday offer is a way to increase accessibility for local tourists, motivating more South Africans to visit Cape Town, and travel to the top of Table Mountain. According to Giselle Esau, executive manager of Brand and Marketing at TMACC:
"We hope to give an opportunity to all South Africans to visit Cape Town and experience the majestic views from the top. The success of the offer is a testament to how well-loved Table Mountain is, and we are excited to play a role in making the top of the mountain accessible to everyone for their birthday," she said.
ALSO READ: Explore Cape Town in new interactive online travel experience