Long-distance coach operator, Greyhound, plans to resume local and cross-border services in South Africa very soon.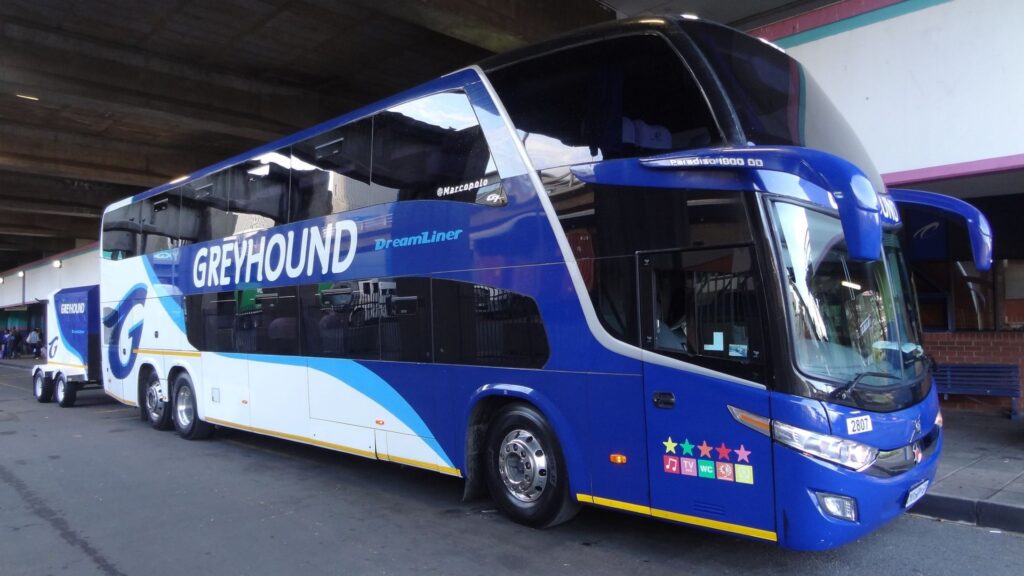 Greyhound SA and its subsidiary, Citiliner, promises a rebound of services between centres in South Africa and the cross-border countries of Mozambique and Zimbabwe, very soon.
The coach operator ceased all operations in South Africa in February 2021, after 37 years on the road. This came after COVID-19's taint on the travel industry, which took the blame for the shut down, but bus lines were victims of the extremely low domestic airfares on offer at the time.
According to Travel news, back in February 2021, a one-way ticket from Johannesburg to Cape Town on Kulula.com went for around R479 – just R30 more than a one-way trip on Greyhound.
Great news for Greyhound
Services are expected to resume on 13 April, with local routes to and from all major cities. Here's a list of current routes, according to Greyhound's Facebook page:
Johannesburg to Durban (direct)​
Johannesburg to Cape Town (via Bloemfontein)​
Pretoria to Cape Town (via Kimberly)​
Cape Town to Mthatha (via Garden Route)​
Mthatha to Cape Town (via Garden Route)​
Pretoria to Durban (via Empangeni)​
Cape Town to Durban (via Bloemfontein)​
Johannesburg to East London (direct) ​
East London to Cape Town (via Queenstown)
As prices of airfare have increased significantly, so too have ticket prices on Greyhound. A one-way ticket from Johannesburg to Cape Town now costs R820 per person.
Greyhound's Facebook page also advertises scheduled luxury intercity coach travel cross-border to Mozambique and Zimbabwe. There are special discounts for students and pensioners, and a frequent traveller programme as well.
According to the Greyhound website, onboard, passengers will be treated to DVD viewing, reclining seats, hostesses on some services, tea and coffee on some routes, toilets on board, specific seat bookings (aisle or window) and earphones available on selected routes.
ALSO READ: Airlink to launch new Durban-Gqeberha route