South African faves: Several countries in South East Asia are now open for travel once more.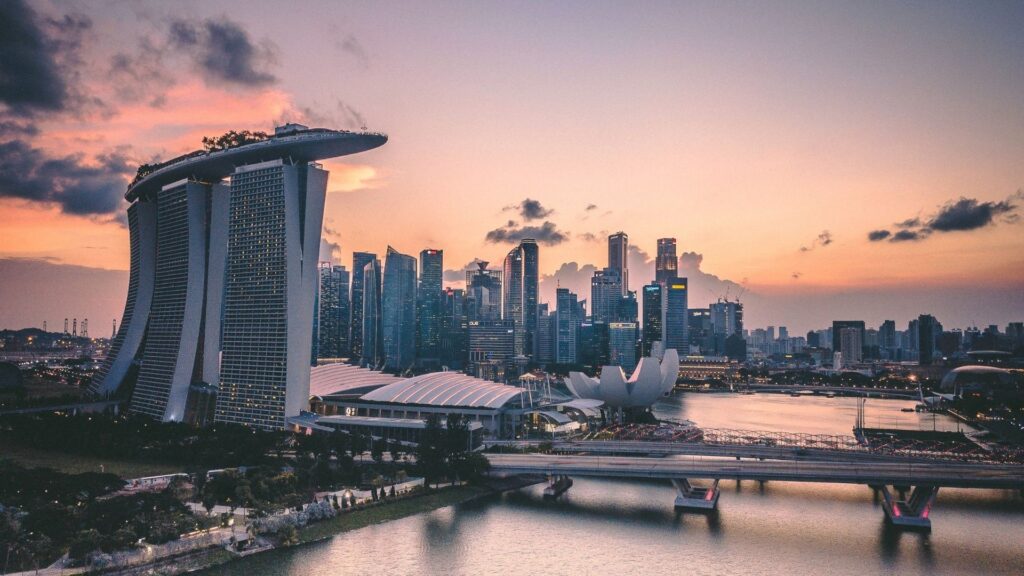 South East Asia is often on the bucket list of many South African travellers. Destinations such as Bali, Singapore, Malaysia and Thailand have long been favoured for their exotic cultures, delicious cuisines, idyllic beaches and some very exciting activities. 
Many countries in South East Asia are preferred by tourists due to their visa-free entry policies as well as favourable exchange rates against many of the world's major currencies. This resulted in some of these countries becoming tourism hotspots, with Thailand being one of the most visited places in the world.
HARD-HITTING TRAVEL RESTRICTIONS IN SOUTH EAST ASIA
The Royal Kingdom of Thailand welcomed over 40 million tourists to its shores in 2019, before the onset of the pandemic, which ushered in a major collapse for tourism economies in many countries. Many destinations in the region have been closed to tourists for an extended period due to the pandemic.
The easing up of the virus has led to the lifting of restrictions in a number of countries. Travellers who are eager to visit South East Asia can get back to the drawing board, and start planning their trips to this once vibrant region.
TRAVELLING TO MALAYSIA
According to TravelNews, Malaysia welcomed back international travellers on 1 April, when the country's government announced the full reopening of its borders for the first time after nearly two years of COVID-19-related closures.
Fully vaccinated travellers are exempt from quarantine on arrival but must provide a negative PCR test result, obtained within the 48 hours prior to travel. A negative rapid antigen test is also accepted if obtained 24 hours before travel.
Travellers must also take a rapid antigen test within 24 hours of arriving in Malaysia. Visitors are encouraged to download the MySejahtera contact tracing mobile app and complete the pre-departure form under the 'Traveller' icon on the app.
International travellers who are not fully vaccinated must undergo five-day quarantine upon arrival. Those aged 17 and under are exempt from this regulation but are required to take a PCR test on arrival.
ALSO READ: Bali entry requirements: Here's what you need to know
VISITING SINGAPORE
From April 1, all fully vaccinated travellers on all Singapore Airlines and its low-cost subsidiary Scoot now have quarantine-free entry into Singapore without any on-arrival testing.
All visitors must still comply with visa requirements and also must take a pre-departure test – either a PCR or an Antigen test is accepted – which needs to be taken within the two days prior to departure.
Travellers who are not fully vaccinated will be subject to prevailing quarantine and testing requirements.
Visitors must also purchase travel insurance with a minimum cover of $30 000 (about R440 000) for COVID-19-related medical treatment and hospitalisation costs, prior to travel to Singapore.
TRAVELLING TO BALI
Bali has scrapped its quarantine-on-arrival requirement for all vaxxed international travellers, making travel to the Indonesian island province easier for tourists once more.
Travellers must provide proof of vaccination, with the final dose received at least 14 days prior to travel. All arriving travellers must also carry a negative PCR test result taken within 48 hours before travel. Children under the age of 12 are exempt from the vaccination requirement.
A PCR test must be taken on arrival at the airport, and travellers must await their results in a government-certified hotel. Visitors must book a minimum of three days at a certified hotel.
Guests need only stay in their hotel room until the results of this test come back negative. After receiving a negative test result, they must commit to a third PCR test on the third day of their stay, before they are free to enjoy their stay.
International travellers also need travel insurance with COVID-19 medical coverage of at least $30 000 (R440 000) in value.
VISITING THAILAND
Thailand has used various mechanisms to reopen the country since early 2021 with mandatory quarantine requirements and Sandboxes Schemes followed by different versions of Test&Go Schemes. Loyalty Lobby states that this could disappear entirely from June 1st.
Thailand's Ministry of Tourism and Sport, has said that it is looking at scrapping the scheme provided the caseload in the country decreases until 1 June.
Fully vaccinated travellers may enter Thailand under its Test & Go scheme. Travellers will only need to complete a RT-PCR test upon arrival. They are also required to spend one night at a government-approved hotel while awaiting the results.
By: Lorne Philpot