Attention snow-seekers: the very first snowfall of 2022 could possibly hit parts of South Africa this weekend – with up to 16cm predicted.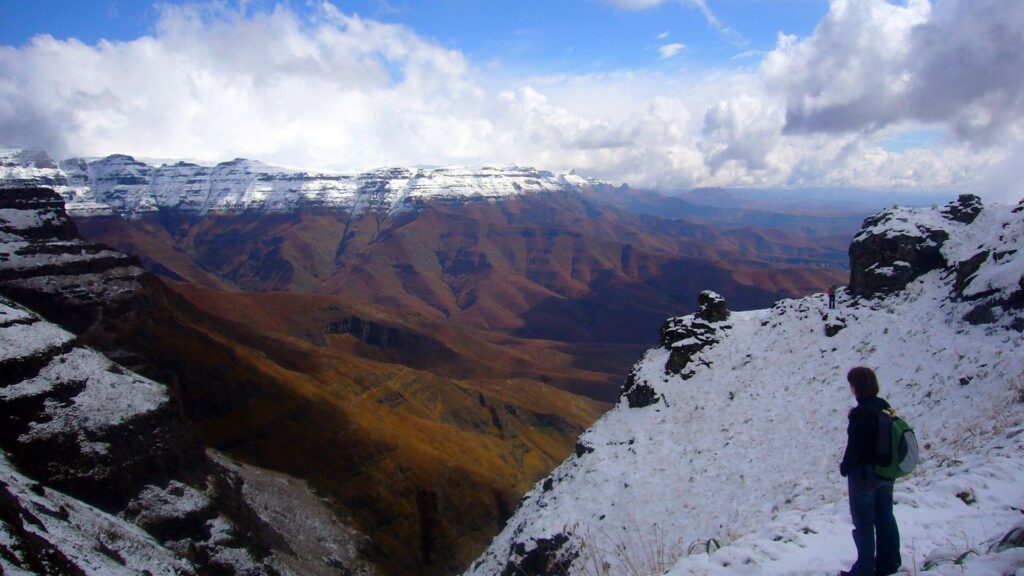 The SA Weather Service (SAWS) says that possible snowfall is expected over the high lying areas of Lesotho, Eastern Cape, and the Drakensberg this weekend. A cut-off low-pressure system is expected to make landfall on Friday, 8 April, and could bring with it up to 16cm of snowfall.
First snowfall
According to IOL, Lulama Pheme, a forecaster from the SAWS, told them on Thursday, 7 April, that snow is going to fall over the Lesotho area with a possibility of snow over Drakensberg.
"In the next three days, snowfall is expected over Lesotho. There is a possibility that it will reach Drakensberg towards the Eastern Cape side, but that is in an extreme case. There is going to be rain, cloudy with rain but snow over Lesotho" Pheme told IOL.
The SAWS furthermore warned of possible flooding due to heavy rains expected on Saturday in the following areas:
Free State
Mpumalanga
North West
Gauteng
Northern Eastern Cape
According to Snow Report SA, there will likely be no low-level snowfall, as the freezing levels are above 3000m.
"The high roads in the east of Lesotho are likely to be the only place where snow can be accessed with a normal vehicle, but it should be visible on the peaks from many low-lying areas in South Africa." they said in a report.
Resorts in the Drakensberg are also eagerly awaiting snow this season. Lake Naverone, in Underberg, posted previously-captured pictures of snowfall in the area, to its social media platforms, saying: "Winter lovers are you ready? We might have our first snowfall for 2022."
Exciting!
ALSO READ: Fairways Gold Crown Resort in the Drakensberg: Your ultimate summer vacay spot