South African Airways (SAA) has just announced a start date for its first intercontinental route. Here are the details…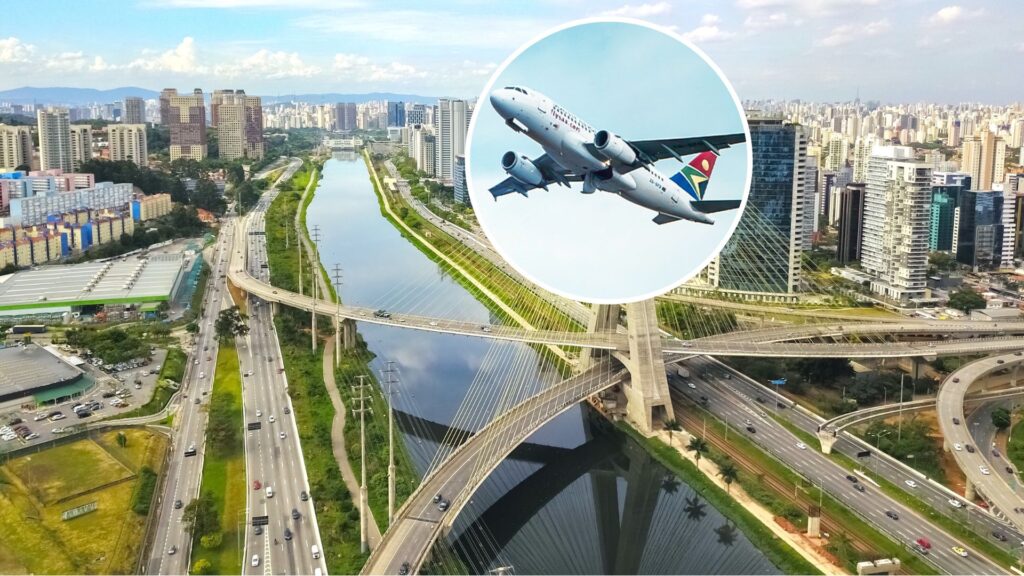 SAA to São Paulo
It's great news for SAA as they've just announced a starting date for their first intercontinental route since they began services in September 2021. 
The airline is set to begin flights between São Paulo, Brazil, from both Johannesburg and Cape Town this year, and bookings are already open.
ALSO READ: Brazil to South Africa route returns after three years
According to Travel News, SAA's Chief Commercial Officer, Tebogo Tsimane, said in a press release that they had created an effective schedule ideal for business and leisure travellers.
ALSO READ: The 50 BEST restaurants in the world: Where are they?
While SAA's interim CEO, Professor John Lamola, said they were overjoyed to announce São Paulo as their first international destination since the airline successfully emerged from an intensive business rescue process and COVID-19 lockdown.
"Our decision to begin the relaunch of our long-haul service with São Paulo was taken based on a rigorous analysis of the viability of the route. Sustainability has been at the heart of SAA's approach since our restart." Lamola added.
ALSO READ: Airlink and Brazil's LATAM Airlines partner up
Flight schedule
As per the details, the airline will fly to Guarulhos International Airport in São Paulo four times a week. These four days will be split between Cape Town and Johannesburg, with two flights going out from Cape Town on Tuesdays and Saturdays and two departing Johannesburg on Mondays and Thursdays. 
ALSO READ: [PICS] Top 10 nude-friendly beaches of the world: Where are they?
São Paulo is Brazil's most populated city, with around 21 million residents. The city is also Brazil's financial hub and one of the biggest financial districts globally.