The Rugby World Cup Sevens tournament, which was held in Cape Town recently, churned out record-breaking attendance numbers.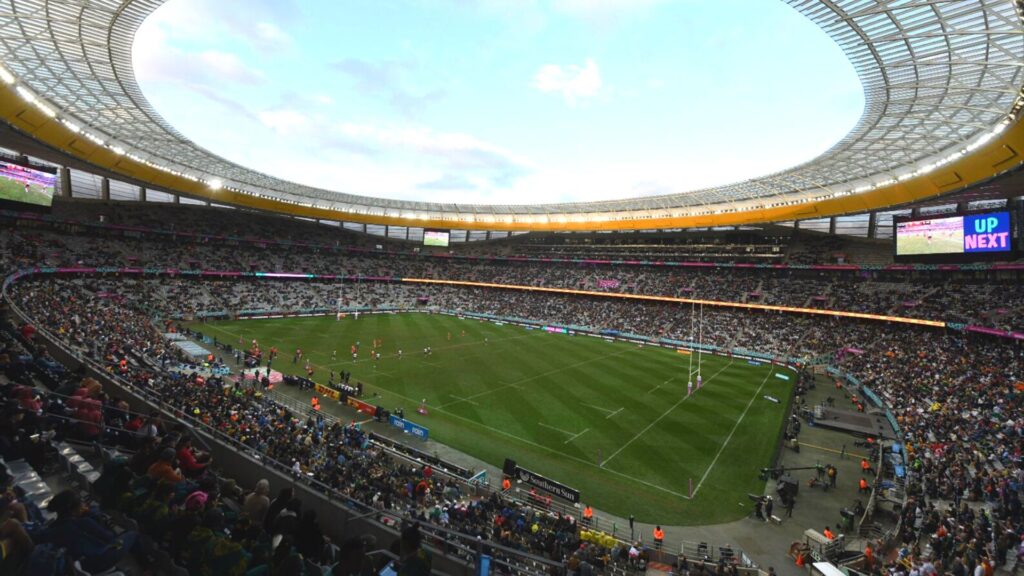 Spectator numbers at the Rugby World Cup Sevens
It was a big weekend for rugby fans from far and wide, as the Rugby World Cup Sevens tournament brought the Cape Town Stadium alive from Friday, 9 September to Sunday, 11 September 2022. This eighth edition of the tournament was hosted for the first time by an African country in its three-decade history, and fans came out in their THOUSANDS .
The tournament attracted more than 105 000 spectators – a new tournament record, according to tourism update. This figure breaks the previous record numbers set at the 2018 Rugby Sevens, which took place in San Francisco.
Cape Town Mayor, Geordin Hill-Lewis, said that it was indeed a pleasure to host such a large number of fans in the Mother City.
"It was amazing to see the fans come out in their numbers to watch Africa's first-ever Rugby World Cup Sevens. A lot of work has gone into making this a successful event. We would like to express our gratitude to World Rugby for their confidence in Cape Town's ability to host major events. It was a pleasure to host the more than 105 000 sports lovers in our beautiful city," Hill-Lewis said.
The City's Events Coordinating Committee, working with the South African Rugby Union (SARU), was at the forefront of the planning for the momentous event.
According to the City's Mayco Member for Safety and Security, Alderman JP Smith, over the last two years the City of Cape Town had been hard at work with World Rugby and SARU on the logistics for the event, to ensure that not only would it be a memorable experience for the players, fans and all those involved, but that would be safe for everyone too.
A total of 84 matches were played over the three-day tournament, and Australia and Fiji were respectively crowned women and men's champions on Sunday, 11 September.
ALSO READ: Rugby World Cup Sevens: More than 60k tickets sold in a day