A Lufthansa pilot 'accidentally' drew a penis-shaped flight path in the sky after not being permitted to land.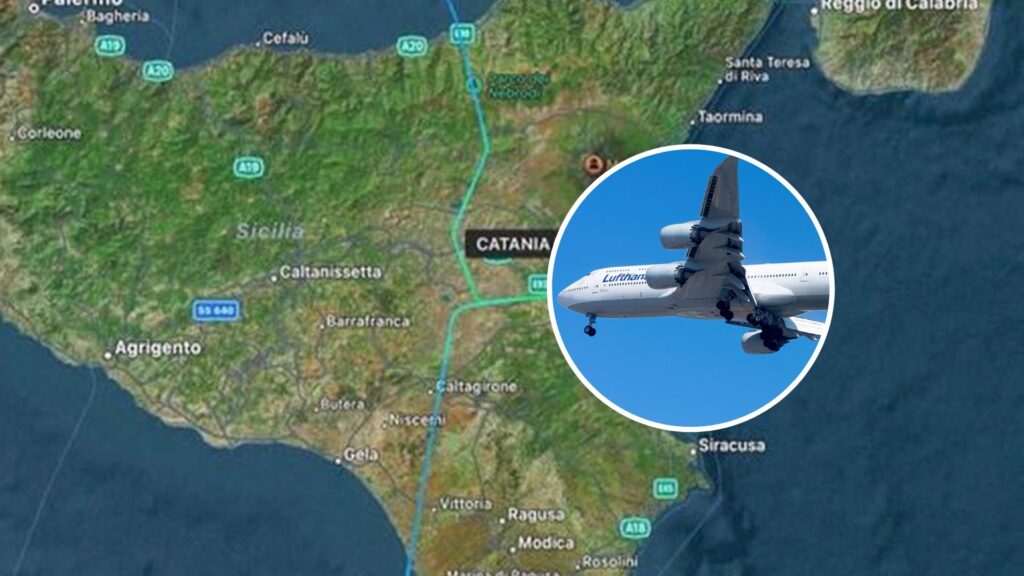 Is it a bird, is it a plane? No, it's a penis
A pilot recently drew a penis-shaped flight path in the sky after he was continually diverted from Catania airport in Sicily.
The 24-kilometre-long penis-shaped flight pattern was noticed by aviation fans on FlightRadar24, reports Euronews Travel. The Lufthansa aircraft had departed Frankfurt, Germany on 28 July and had then attempted to land in Catania twice before its course was diverted due to really high winds.
ALSO READ: Lufthansa says more flights to SA for spring/summer season
The hilarious penis shape was created when the pilot had to circle the sky off the coast of Sicily, before returning to the original flight path and continuing on to the diverted route to Malta.
Local media had reported that the pilot had was upset after having to divert the plane so many times and being told that the flight would have to head south and land on the island of Malta. Officials have since explained that the penis-shaped flight path had not been intentional.
ALSO READ: World's top airlines for 2023: See the list!
Lufthansa apparently told the newspaper, Corriere della Sera, that the high winds meant it was "not possible to land safely in Catania".
"For this reason, the pilot had to remain in a holding position before once again trying to land which was not successful." Lufthansa said.
ALSO READ: The Top 20 Safest Airlines for 2023: Who made the list?
Take a look: