Northern Cape offers up some of South Africa's most spectacular national parks – filled with desert landscapes, wildlife, sand dunes and springtime flowers. Here are a few that are not to be missed when visiting this beautiful province.
Namaqua National Park, Northern Cape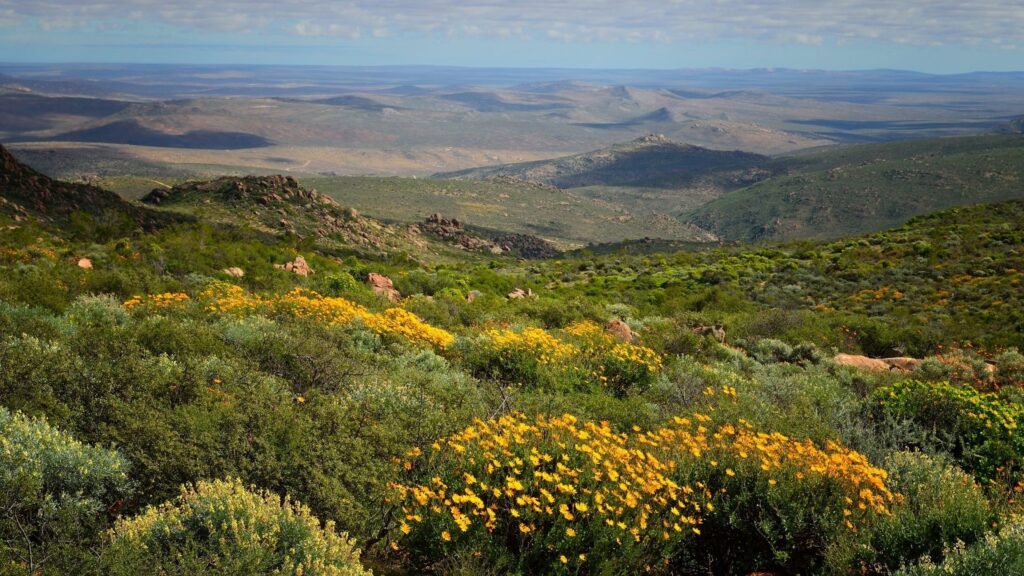 Why you should visit: The Namaqua National Park is a natural wonder of colour amongst the dry earth of the Northern Cape. The semi-desert region draws thousands of visitors to its annual spring bloom, which transforms the landscape into a colour tapestry of wildflowers. The Succulent Karoo biome – which homes the highest concentration of succulent plants of any of the world's arid regions – stretches along South Africa's west coast, just south of Namibia.
How to get there: Namaqua National Park is located approximately 500km north of Cape Town and 22km northwest of the small Namaqualand town of Kamieskroon on the N7 highway.
Tankwa Karoo National Park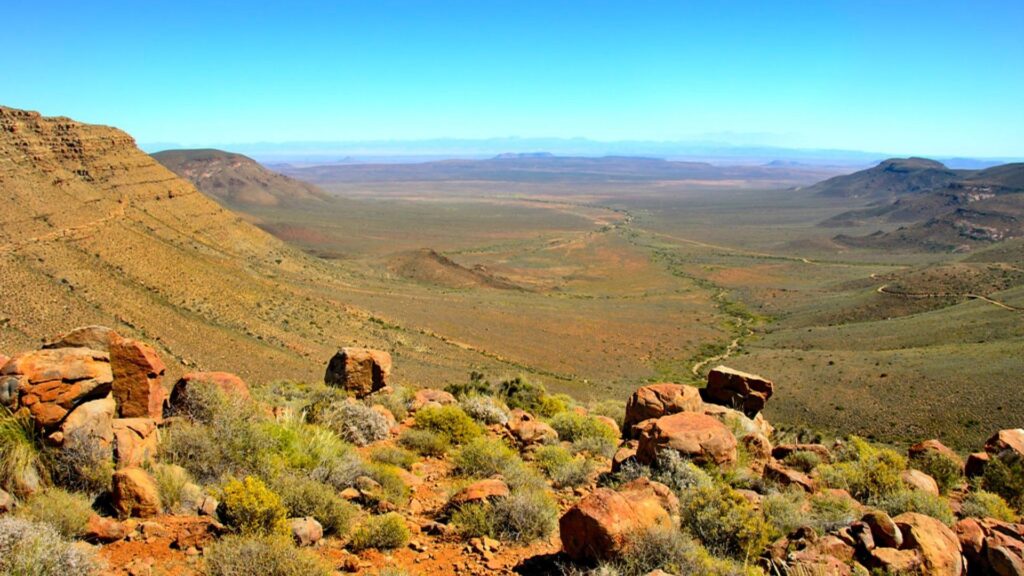 Why you should visit: If you're searching for the "middle of nowhere", then the Tankwa Karoo is just for you. One of the hottest and most isolated regions of the country, the Tankwa Karoo stretches as far as the eye can see. It's no wonder, then, that local and international travellers alike converge on this area for the annual Afrikaburn event as the greatest escape from the comforts of urban modernity.
How to get there: The Tankwa Karoo National Park is located on the border of the Western and Northern Cape, west of Sutherland and south of Calvinia. Follow the R355 and get ready for seemingly endless dirt road travel.
Kgalagadi Transfrontier Park, Northern Cape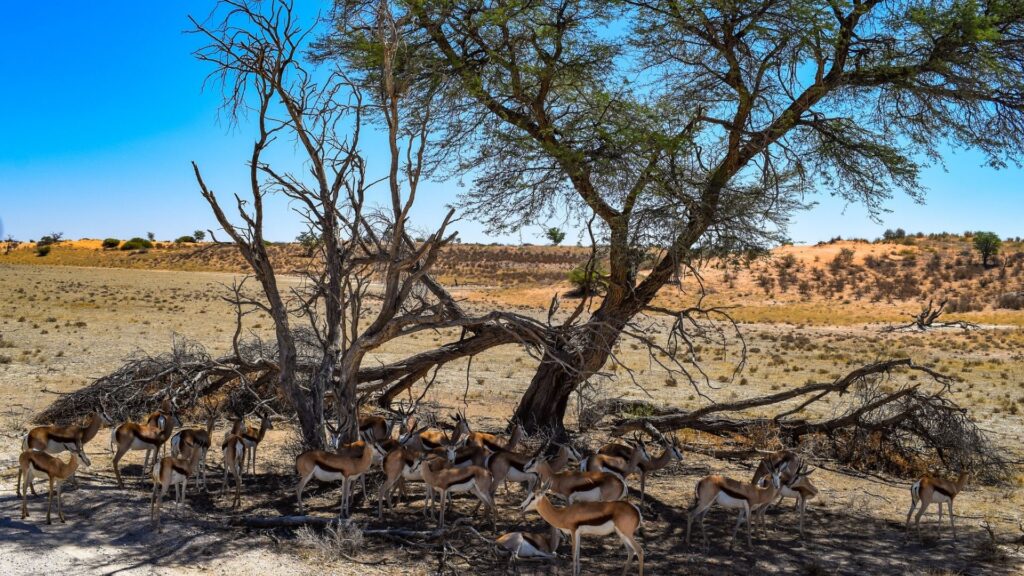 Why you should visit: The Kgalagadi Transfrontier Park straddles the border between South Africa and Botswana and, as such, is actually comprised of two entities; Kalahari Gemsbok National Park in South Africa and Gemsbok National Park in Botswana. This wildlife and nature conservancy area offers a true taste of the Southern African Kalahari, typified by rolling red sand dunes and sporadic pockets of hardy vegetation. If a Kalahari animal safari is what you're after, the park is home to lions, cheetahs, leopards and hyenas.
How to get there: The Kgalagadi Transfrontier Park is nestled in the northernmost reaches of the Northern Cape, in the stretch of South African territory between Namibia and Botswana. The park is located approximately 250km due north of Upington. To experience its full splendour, you'll need to cross over into Botswana, which houses nearly three quarters of the park.
ALSO READ: World Heritage sites in SA: Places you MUST visit