In terms of climate, South Africa is known to be a mostly warm and temperate country, with lashings of sunshine and balmy breezes that only contribute to it's reputation of being a favourite holiday destination for many. With that being said, South Africa does indeed get it's fair share of cold weather – sometimes even with snow involved!
Every wintertime (May to August) many a South African can be seen putting on their winter woolies and heading out to find some snow. If you're planning to be one of them this year, here are seven spots in South Africa to see snow. Good luck!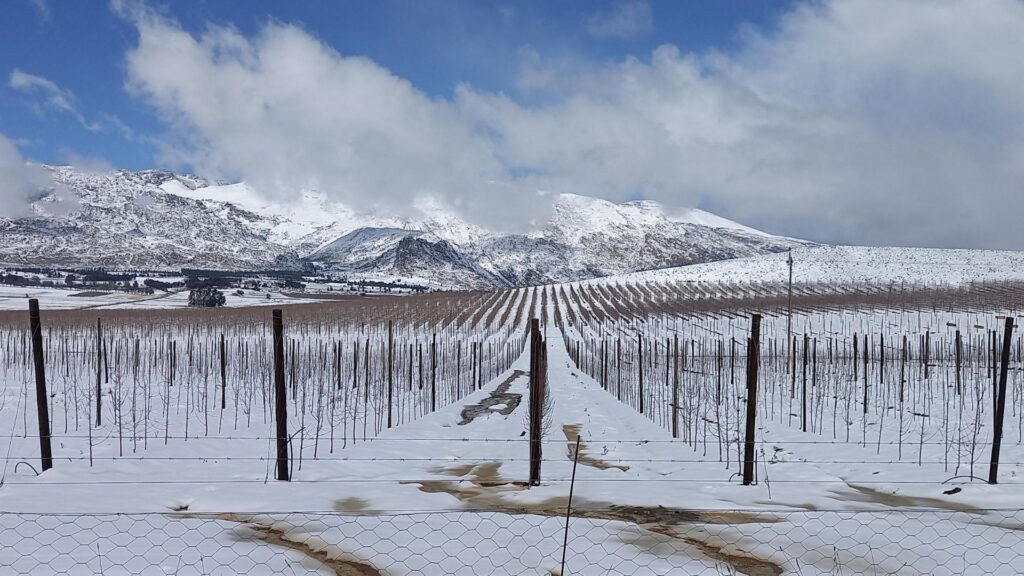 Sutherland, Northern Cape
With a coldest recorded temperature of -16 degrees Celcius, Sutherland gets pretty chilly during the winter months! According to the Discover Sutherland website, snow comes early some years, even at the end of May or beginning of June. According to the locals, the month of August is usually the month that gets the most amount of snow. This does not mean June and July has no snow, it just means that August is normally the month that gets the most of it.
Underberg and Sani Pass, KwaZulu-Natal
The beautifully quaint southern Drakensberg villages of Underberg and Himeville are popular spots for winter snow in the KwaZulu-Natal region. To make the most of and see incredibly thick snowfall, travelling up the Sani pass itself is essential, so a 4×4 vehicle is needed.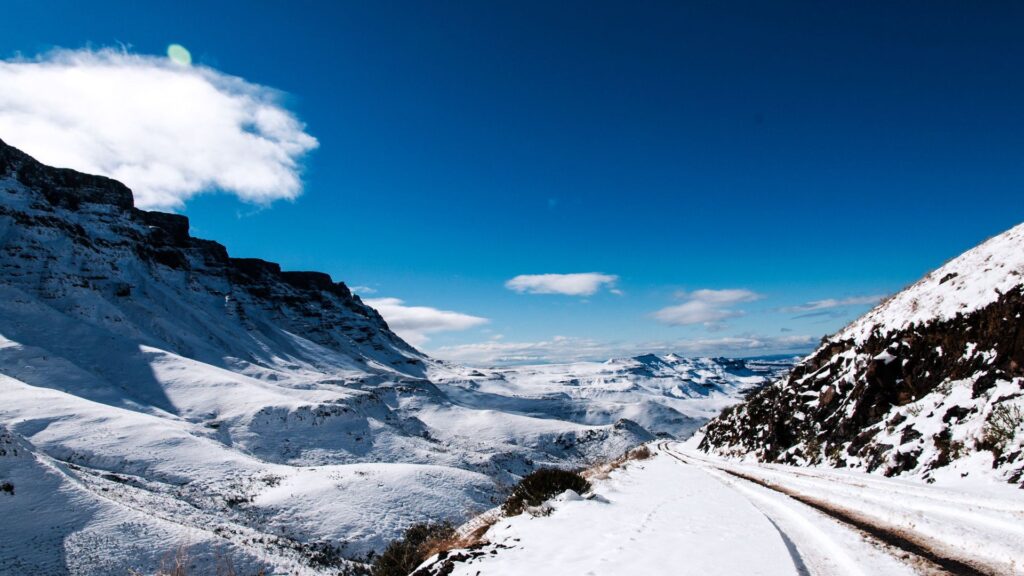 Cathedral Peak, KwaZulu-Natal
The Drakensberg region, of course, makes our list, as the area is a pretty well-known spot to see snow during winter. Cathedral Peak, in particular, always gets a snow blanket in winter, and you're guaranteed to be surrounded by snow-capped mountain tops.
Cederberg, Western Cape
Just a three-hour drive from Cape Town, the Cederberg mountains transform into an epic winter wonderland during winter. After a wet and cold spell, the high mountain passes, peaks and slopes of the Cederberg becomes completely covered by snowfall. A must-visit for all!
Matroosberg, Western Cape
An even closer option for Capetonian snow-seekers, Matroosberg is just a two-hour drive away from the city and is one of the most reliable spots to see accessible snow in South Africa. It's a very popular spot for day-trippers in search of snow, so the roads do get a little busy. Leave home early and pack plenty of padkos!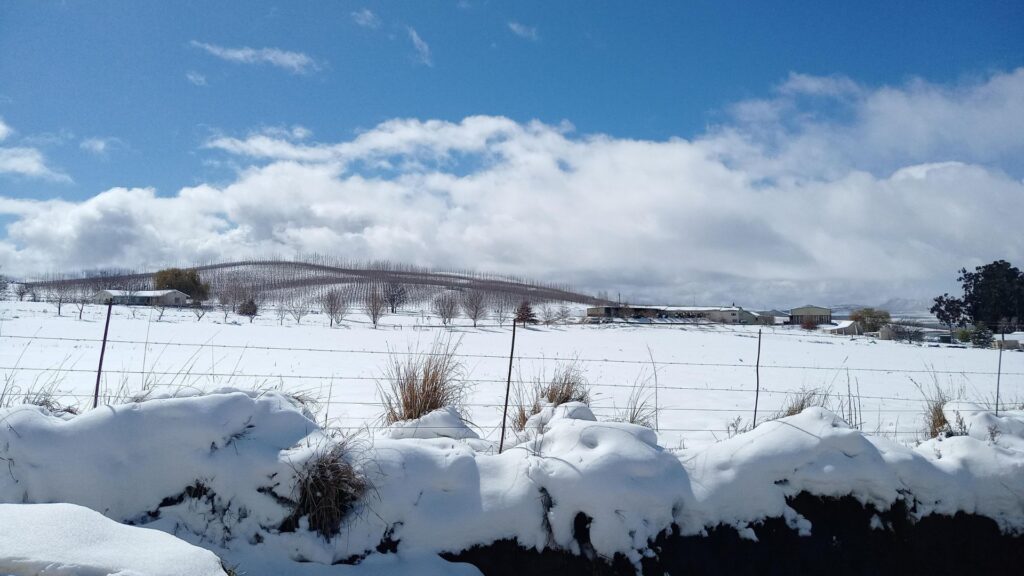 Hogsback, Eastern Cape
Considered as South Africa's very own Shire (Lord of the Rings), Hogsback is a magical little village in the Eastern Cape. During winter, the mountains and area is transformed into a fairytale-like wonderland – a complete sight to behold!
Golden Gate Highlands National Park, Free State
A three-hour drive from Bloemfontein sits the Golden Gate Highlands National Park and wintertime sees it pretty snowed-up! Temperatures in Golden Gate can drop to an icy -9 to -15 degrees Celcius, creating perfect conditions for snowfall.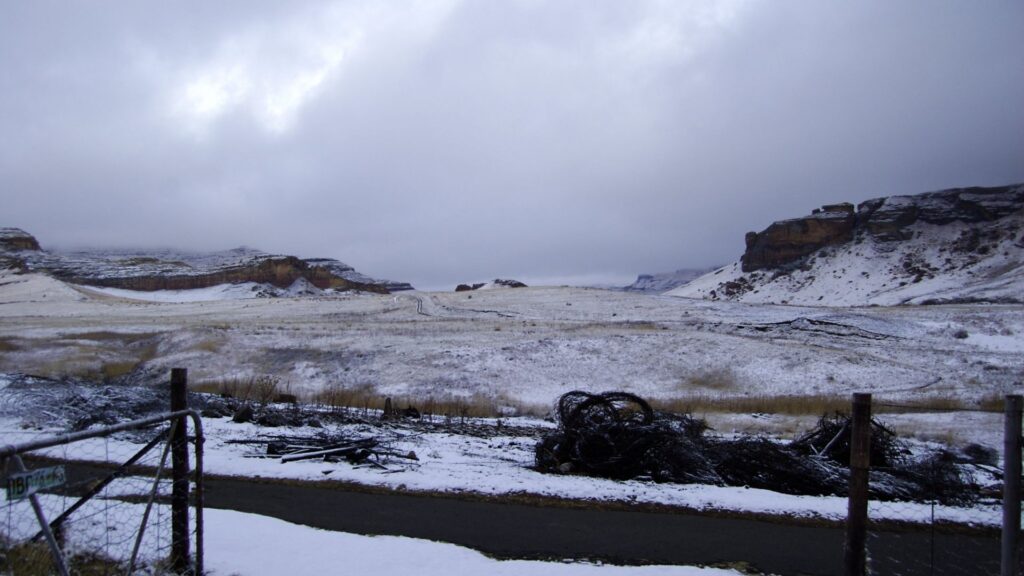 As with most things, it's all about timing. So the best way to stay in the loop regarding snow in South Africa, is to follow Snow Report SA. You can keep tabs on them on Facebook, Twitter, and Instagram.
ALSO READ: Hot-tub-time: Hot tub accommodation near Cape Town