Durban's King Shaka International Airport is set to begin maintenance work and upgrades in parts of the airport this March.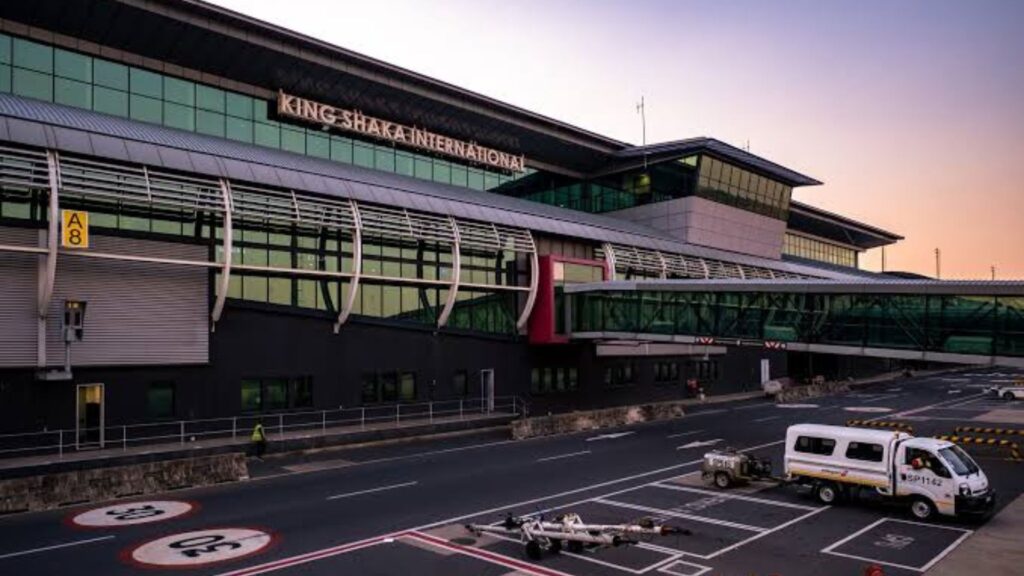 King Shaka airport takes on refurbishment project
King Shaka airport in KwaZulu-Natal will be undergoing some refurbishment and maintenance this March, and it is expected to last up until the end of July.
According to a statement released by Airports Company South Africa (ACSA), the work to be done includes the refurbishment of the canopy above the drop-off area, which will be executed in phases. Paintwork to various elements of the structure will be undertaken in the current phase as well.  
ALSO READ: A new parking management system for King Shaka Airport
As reported by Tourism Update, the refurbishment will involve the closure of the inner and outer traffic lanes on an alternating basis as the project unfolds. Passengers and airport users will still be able to make use of the drop-off entrances as these will all remain operational during the work. 
ACSA Regional General Manager, Nkosinathi Myataza, said that project has been carefully planned in order to ensure minimal disruptions for all airport users.
ALSO READ: New regional airports planned to help boost tourism in KZN
Despite this, Myataza has also urged passengers to consider these works in their travel plans, especially during peak periods.
"Passengers and airport users are encouraged to take note of signage placed in strategic areas around the work area and to observe the flagman who will be managing traffic at the drop-off area."Myataza said.
ALSO READ: SA billionaire wants to buy some of the country's airports
The GM also said that it was important to note that the project would be executed in a phased approach and should the airport anticipate closure of the drop off area during this period between March and July, it would be communicated beforehand with alternative arrangements provided.
ALSO READ: SA travel: FlySafair now flies direct to Zanzibar