A pair of HUGE hippos brought traffic to a stop in St Lucia recently, as they crossed the road and left motorists open-mouthed. Watch…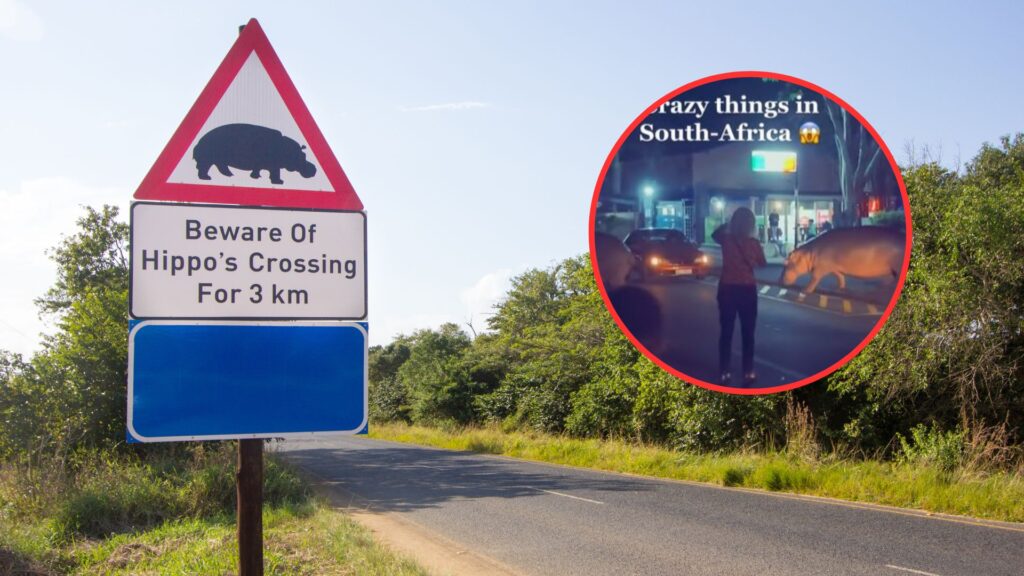 St Lucia: A home of hippos
In a recent TikTok video shared by user, Claudia Wieman, two rather large hippos were seen crossing the street at night, causing quite a commotion.
The video titled "Crazy things in South Africa 😱", has since received over 92 000 views, close to 9 000 likes and over 500 comments. In the video's caption, the sharer said, "Just a hippo wandering around St Lucia on a Saturday night.", which is quite often the case for that particular area.
ALSO READ: Too cool for school: Hippo roams around Limpopo school [WATCH]
Watch below:
The hippos of St Lucia often make headlines and waves on social media, as they frequently roam the streets, mostly at night. During the daytime, the very same hippos can be seen deep in slumber in the waters and on the banks of the St Lucia Estuary.
ALSO READ: It's a wild, wild world: Game reserves to visit in KZN
According to stluciasouthafrica.com, say IOL, hippos often wander the town's streets at night in search of grass. And while it is fascinating to witness, members of the public are advised to never come too close to the wild animals, as they are quite dangerous.
TikTok users pointed this out in the comments section of the video:
@Dee said: "Why is she so close???"
@Haneef added: "Ppl standing so close are they mad"
"Do people know how dangerous hippos are? 😭😭 why are they so close 😭😭😭😭" @Chantel Skosana asked.
@NES: "That one lady whose standing so close is giving me anxiety 😳"
Us too @NES. Us too!
ALSO READ: iSimangaliso Wetland Park: An adventure paradise of plenty