FlySafair has scooped up a couple of top awards at the World Luxury Travel Awards recently. Read more here…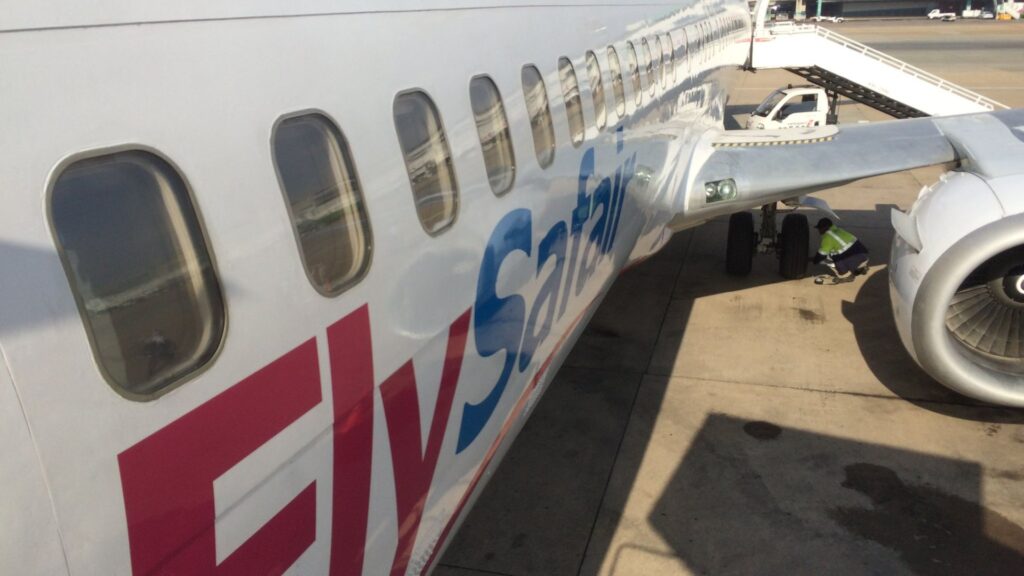 FlySafair: Best in Africa
Local airline, FlySafair, has taken home a few top honours at this year's World Luxury Travel Awards. The carrier was awarded the title of Best Budget Airline in Africa as well as Best Cabin Crew in Africa.
Kirby Gordon, Chief Marketing Officer at FlySafair, said that it was encouraging to receive this high praise as they prepare for the upcoming holiday season.
"We have always taken a great deal of pride in providing our customers with a hassle-free travel experience." Gordon said.
"From the moment they search for their flight, all the way through to stepping off the aircraft at their next destination, we do everything to make sure it's as seamless as possible." he added.
Skytrax also recently named FlySafair the Best Low-Cost Airline in Africa for the second year running, as well as placed at number eight on the top 10 African airlines for 2022 list.
A big year for them, indeed.
ALSO READ: Freshfaced: FlySafair gets a new look [watch]
A flight price drop on the cards
In a statement recently, Kirby Gordon also said that the cost of flying in South Africa could change for the better quite soon, with local flight prices to drop to 'normal' levels by as early as February 2023.
"We expect that airfares will really normalise in late January to early February. This will be a product of a natural lull in seasonal demand and, more significantly, an increase in the number of seats available in the market." Gordon said.
"We know the local airline industry has hit some turbulent spots this year and we're doing all that we can to address the shortfall in capacity with more aircraft joining our schedule in the coming months." Gordon added.
ALSO READ: FlySafair spreads its wings: adds 11 new destinations to its schedule