FlySafair has officially taken home its third 'Best Low-Cost Airline in Africa' award at the Skytrax World Airline Awards.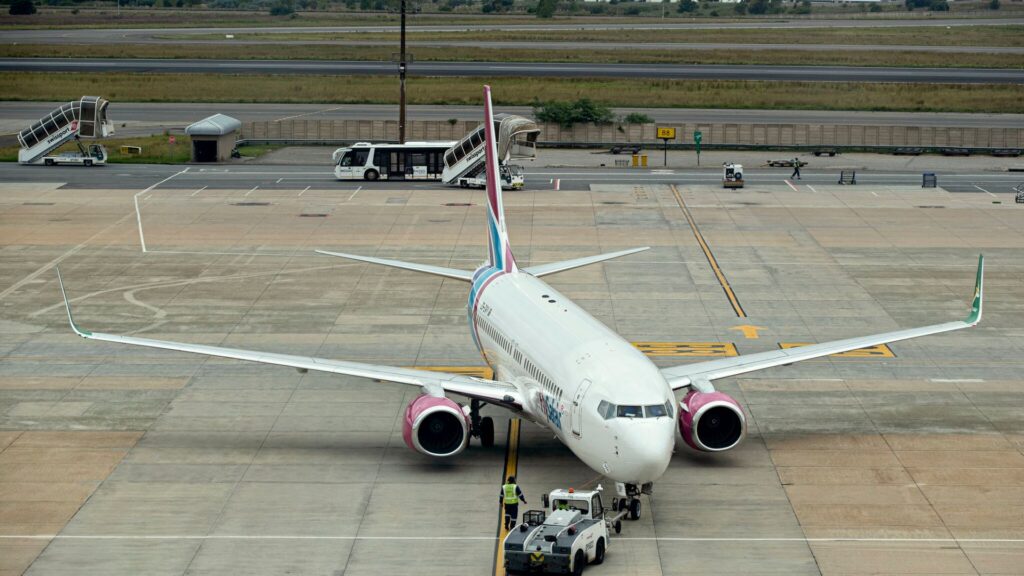 FlySafair wins yet again
It's another win for local airline, FlySafair, as they've been awarded their third consecutive 'Best Low-Cost Airline in Africa' award at the Skytrax World Airline Awards 2023.
The World Airline Awards, which occurs annually, are determined through a customer satisfaction survey conducted by Skytrax. Among the 80 major awards handed out during the event, FlySafair's recognition as the Best Low-Cost Airline stood out due to its foundation in real passenger feedback and experience, reports IOL.
ALSO READ: Oops! Couple banned from FlySafair after they get intimate on board flight
Kirby Gordon, Chief Marketing Officer at FlySafair, was extremely proud to accept the award on behalf of the airline.
"We are so proud that all the hard work our team has put into continuously improving has been recognised at such a prestigious event," Gordon said as per reports.
"To have this work and our commitment to seamless, on-time travel rewarded at this level is testament to the dedication and excellence that our staff bring to work each day," Gordon added.
ALSO READ: SA travel: FlySafair now flies direct to Zanzibar
One of the key factors which contribute to FlySafair's ongoing success is its exceptional On-Time Performance rating, which had an average score of 93.7% in 2023.
According to IOL, Gordon pointed out that tracking and reporting their On-Time Performance rating has always been a priority for the airline, as it is considered their main differentiating factor.
"We are extremely excited for what the rest of 2023 has to offer and look forward to tackling any new challenges with a renewed sense of purpose and a hat-trick of awards on our shelf," Gordon said.