The FlySafair R8 sale took place yesterday, 4 May, and if Twitter was anything to go by, the airline had Mzansi 'waiting' with bated breath.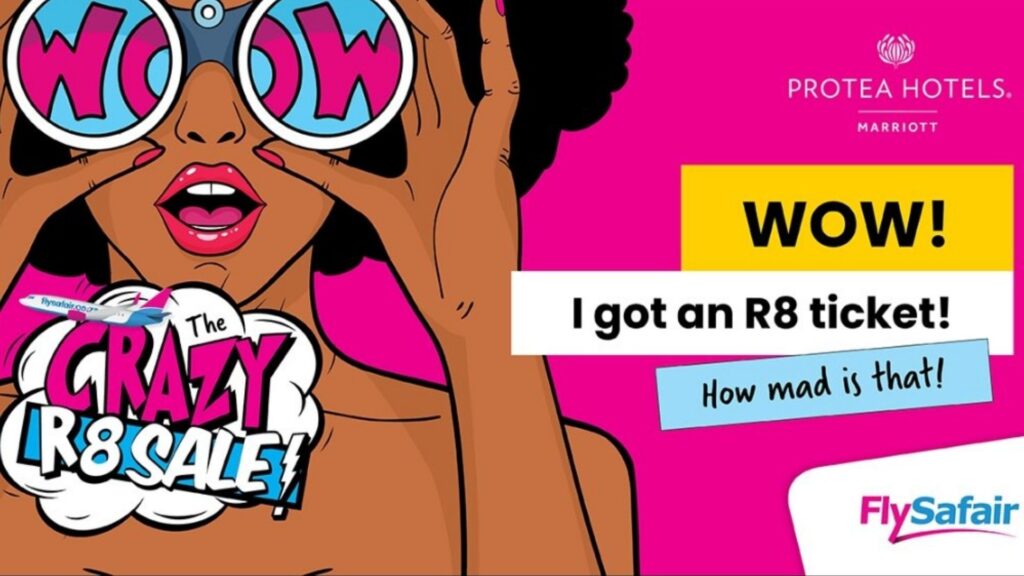 It certainly was the luck of the draw yesterday, as hopeful South Africans hounded the FlySafair website in the hopes of scoring one of their R8 ticket deals. The 'Crazy R8 Sale' made a return after two years, and Mzansi was thrilled at the thought of securing flights for just R8 a pop!
ALSO READ: It's official: Airlink connects Durban and Harare
FlySafair trends on Twitter
While some lucky customers walked away with what they came for, others were left on the back burner within the FlySafair Waiting Room – with no apparent end in sight. Mzansi took to the Twitter streets (as they do) to express their joy or disappointment, somewhat hilariously.
30 000 tickets were up for grabs and the lucky few who managed to nab one, shared their excitement on Twitter:
Others, however, poked fun at their misfortune and their seemingly endless wait in the Waiting Room:
ALSO READ: No PCR Test: Get your kids back to SA with this 'loophole'
The tickets sold like hotcakes, so FlySafair also had a post-sale consolation prize up their sleeves, in the form of 15% off flights on all routes, all fare types and all dates.
Better luck next time, Mzansi!
ALSO READ: FlySafair Mauritius flights: Airline announces start date