Local airline, FlySafair, will soon be launching a brand new route – effectively connecting Johannesburg and Bloemfontein, Free State.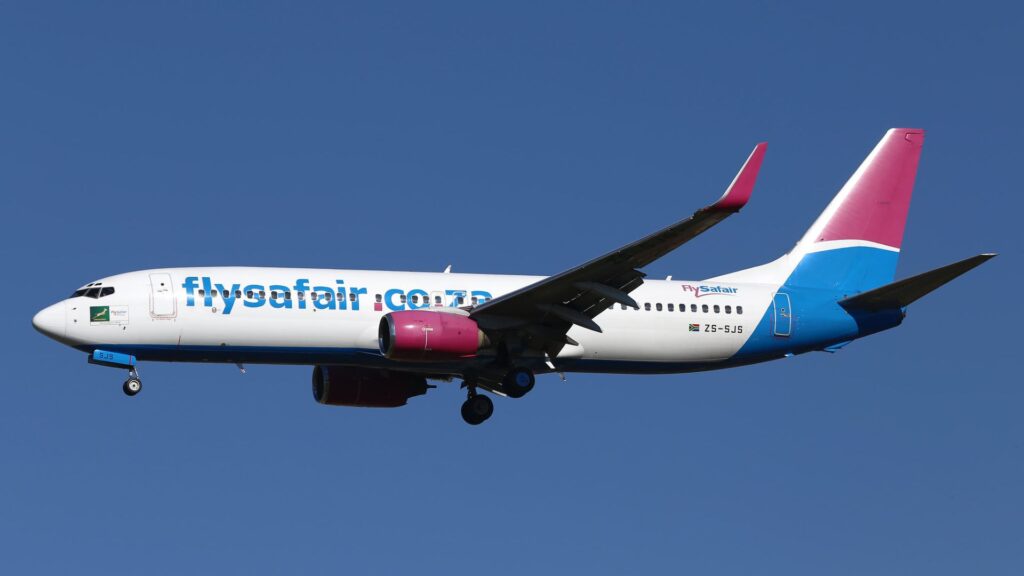 Johannesburg to Bloemfontein twice-weekly with FlySafair
FlySafair has confirmed that they will be launching a brand new local route, connecting Johannesburg with Bloemfontein this September. The airline said via social media that the new route will offer twice-weekly services, with flights scheduled for Fridays and Sundays.
Elmar Conradie, CEO of FlySafair, said that the Johannesburg-Bloemfontein route was something they'd been planning for awhile.
"We've been looking at this route in our planning for some time and are now proud to say that our flight network connects all major cities in South Africa," Conradie said.
ALSO READ: A ticket price change on the cards, says FlySafair
Flights are scheduled to begin on 16 September 2022, and bookings are already open. According to the exciting announcement on social media, tickets are going for around R930 one way.
"We're super excited about our new route between Joburg and Bloemfontein—and what better time to start flying to the City of Roses than in spring, when the flowers are in full Bloom, or shall we say Bloem! Flights will commence officially on 16 September, twice weekly (on Fridays and Sundays), but ticket sales are already open! So, whether you need to travel for business, leisure, a special occasion or just to see some family, spring into action and book flights now from just R930." said the announcement.
Flight schedule
The flight schedule for the new route will be as follows, as per Travel News:
Flight FA 846 will depart Johannesburg at 16:35 and arrive an hour later in Bloem at 17:35
Flight FA 847 will then depart Bloemfontein at 18:10 and arrive in Johannesburg at 19:00
A combination of B737-400 and B737-800 aircraft will be used on the flights, depending on the schedules.
ALSO READ: WhatsApp check-in? FlySafair launches new feature