The Cape Town Festive Lights Switch-On took place yesterday, 27 November, and welcomed THOUSANDS of spectators. Check it out…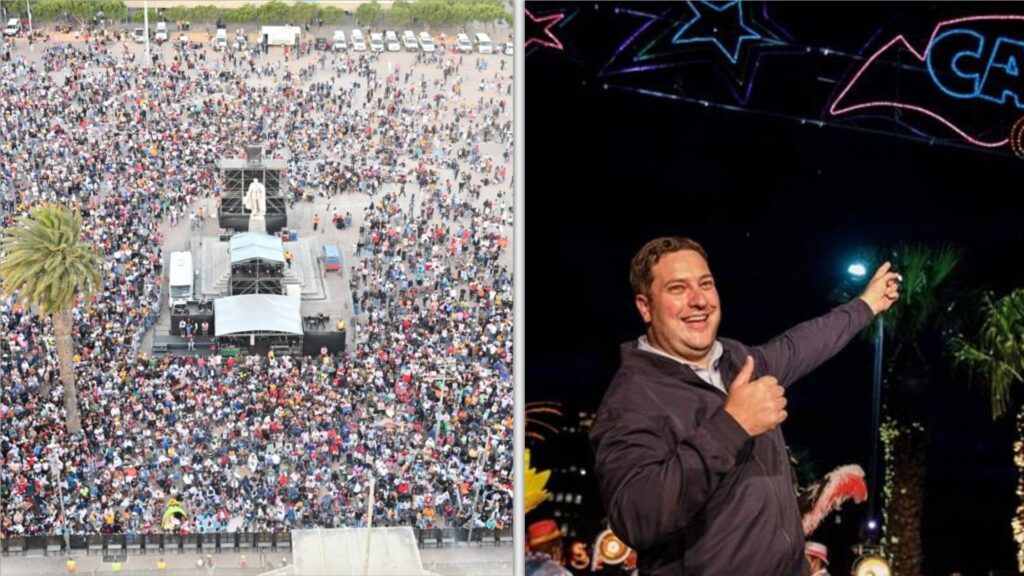 Festive Lights Switch-On rings in the festive season
In true Cape Town style, the Festive Lights Switch-On officially highlighted the start of the 2022 festive season and drew in a massive amount of spectators.
The city of Cape Town's largest open-air free entertainment event returned this year, after a two-year COVID-induced hiatus. The last event in 2019 saw thousands gather as the city ushered in the festive season with lots of fun, music and food in the Cape Town CBD, and this year's revellery and numbers were no different.
ALSO READ: New Year's Eve 2022: Events in South Africa not to miss
According to Cape Town Etc, around 80 000 attendees arrived to enjoy some of Cape Town's most popular performers, which included Emo Adams, Will Linely, Mi Casa and a number of other fantastic artists.
Take a look at some of the merriment below:
ALSO READ: International Jazz Festival returns to Cape Town next year
Cape Town Mayor, Geordin Hill-Lewis, said in a statement recently that this year's celebration would celebrate the resilience of Capetonians and how, as a united force, challenges can be overcome.
"Cape Town – City of Hope' encapsulates that feeling of expectation, promise and irrepressible energy that is wrapped up in all the people who call the city home," Hill-Lewis said.
"The Festive Lights Switch-On is a wonderful Cape Town tradition and has always been a personal favourite of ours." the Mayor added.
Hill Lewis also said that for the first time ever, the Festive Lights Switch-On event in 2022 would be powered by renewable energy from the Darling Wind Farm.
ALSO READ: A lekker line-up for Cape Town's Festive Lights Switch-on