Celebrated actor, Eugene Levy revealed that he felt a deep connection with South Africa while filming his new series in Kruger National Park.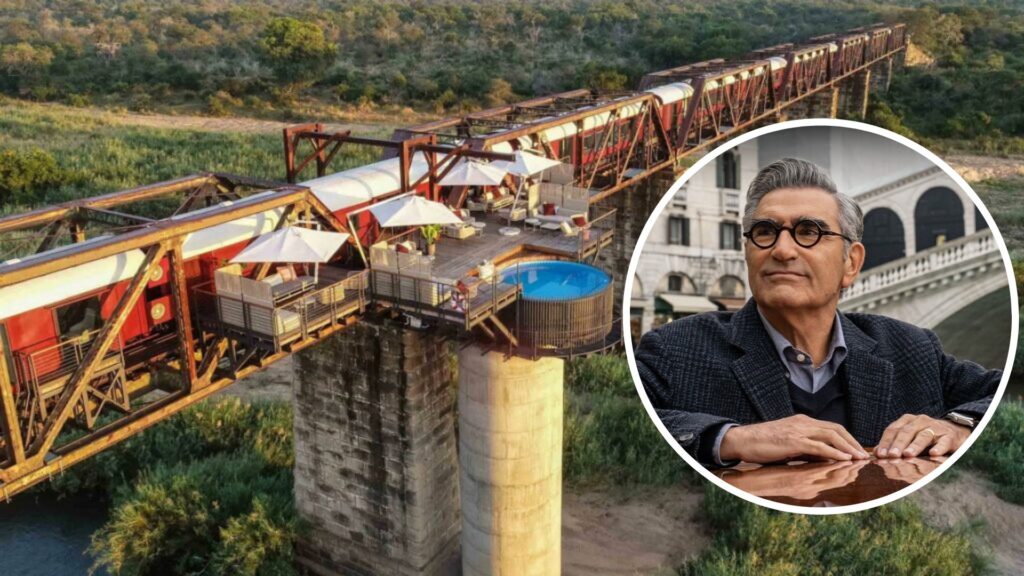 Eugene Levy makes a connection at Kruger National Park
While many know Canadian actor, Eugene Levy for being as funny as they come on hit comedy movies and television series like the American Pie franchise, Madea's Witness Protection and the successful Schitt's Creek, the actor recently began filming a new travel docuseries which brought him all the way to South Africa.
The series, called The Reluctant Traveler, places Eugene Levy in some of the world's most beautiful and intriguing destinations including, Finland, Italy, Japan, Costa Rica, the Maldives, Portugal and South Africa.
And yet, with all these stunning places Levy visited, South Africa seems to have left a profound impact on the actor. In a recent article for Condé Nast Traveler, he reflects on his experiences while filming at Kruger National Park and the unexpected connection he felt with the wildlife and landscape.
ALSO READ: The Kruger Shalati Train hotel now has a five-star rating
Kruger National Park gets a fan
"When I was growing up, the one show I would watch with my dad was the docuseries Wild Kingdom. He got such a kick out of watching lions attacking antelope. And I got a kick out of watching him watching the show. Over the years, I think I saw every animal in the jungles and the plains of South Africa." Levy told Conde Nast.
"So when Kruger National Park came up as a destination for the series I'm hosting and executive-producing, I honestly didn't see a reason for going. You know, I'd already seen it all. But my frame of mind went from 'I don't necessarily want to be here' to 'I don't want to leave' in just one week. It was kind of magical." he continued.
ALSO READ: 'Travellers' Choice Best of the Best': Kruger National Park takes a win
The actor also revealed that he stayed at the magnificent Kruger Shalati train lodge and said that the views offered from the bridge really were the most serene and comforting scenes for him.
"… the more I saw, the more I felt connected to this corner of the world and to the animals. There was something about the beauty of the landscape and the danger within it—that combo that made me think, Okay, you know what, I get it now." Eugene Levy wrote.