Emirates has announced that they will soon start operating their A380 jets with Premium Economy on five additional routes.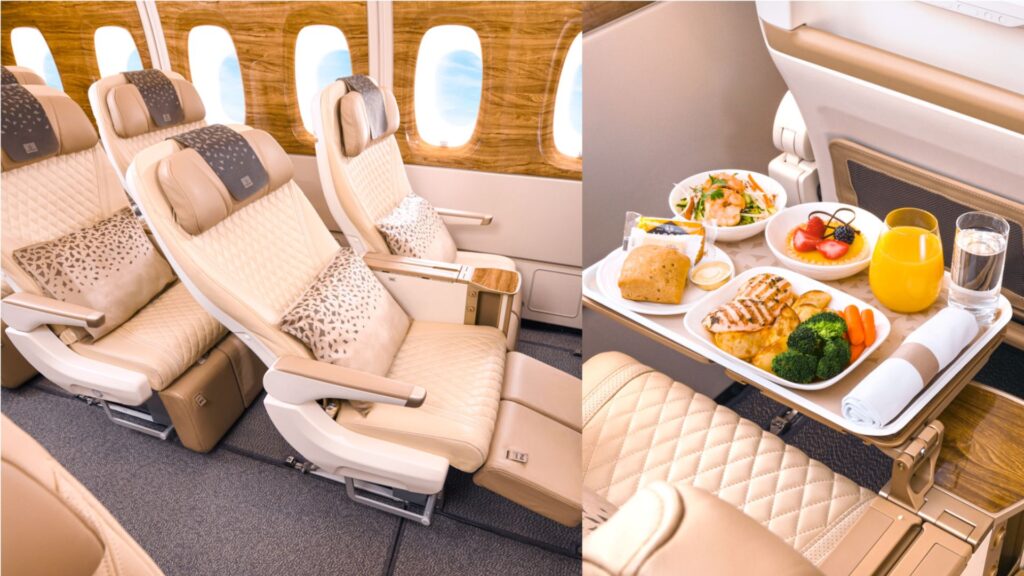 Five additional cities for Emirates
United Arab Emirates flag carrier, Emirates, has said that they will soon begin flights to five more international cities using their newly refurbished A380 jets by December 2022. These jets have been fitted with the airline's new Premium Economy cabin class, something which travellers are really excited to experience.
The airline's current plans will also hopefully see the return of 85 A380s by the end of 2022, a plan which is regarded as "well-timed to satisfy the year-end travel demand", says Travel Daily Media.
The five additional routes that will get the Premium Economy A380s are Melbourne, Auckland, New York, San Francisco and Singapore.
Emirates said in a statement on 1 September that the newly refurbished A380s will begin servicing flights to New York on 1 December 2022, while flights to Auckland will start on 15 January next year. The upgraded A380s will then start out to Melbourne on 1 February, followed by services to Singapore on 1 March 2023.
On 15 February, the refurbished A380s will then begin service to San Francisco, the second city on the US route.
What can passengers enjoy with Premium Economy?
Some of the features that come along with a Premium Economy ticket include:
Dedicated check-in area at Dubai International Airport
Luxurious seats with six-way adjustable headrests, ample leg room with calf rests and footrests for additional comfort
Comfortable blankets and pillows
Complimentary sustainably-made amenity kits
A welcome drink when you board and meal service offering a selection of delicious meals made with seasonal ingredients
Each passengers will be entertained with their own 33.8cm screen with up 
ALSO READ: Return to the air: A380 planes making a worldwide comeback